Working out is a great way to get in shape and relieve some stress. However, carrying around your gear can be cumbersome. 
Sorting through the best gym bags for MMA, BJJ, Muay Thai, and boxing can make your workouts more convenient and practical.
It makes it easier to transport all your workout gear from one place to another.
This article looks at some of the best gym bags suitable for MMA, BJJ, Muay Thai, and boxing.
Best Gym Bags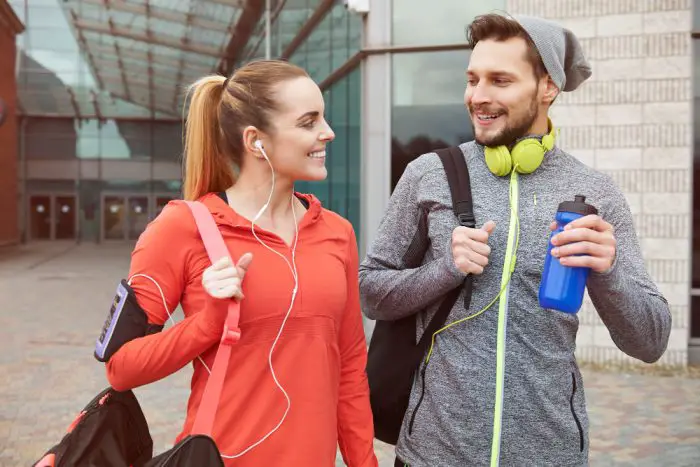 Elite Sports Boxing Gym Duffle Bag
The Elite Sports Boxing Gym Duffle Bag is one of the most popular gym bags.
This gym bag can be used for BJJ, MMA, Muay Thai, and Jiu-Jitsu Gear, and a Duffle Athletic Gym Backpack with Shoe Compartment.
It is one of the best boxing gym bags and is made of heavy-duty Cordura: a high-grade ballistic 1200 Denier, the same material used in military gear.
This makes it well built for its tear resistance, strength, and durability. This bag for Jiu-Jitsu training can unlock the BJJ app from the store. 
It comes in two sizes: medium, 22 x 10.5 x 12 inches, and large, 23.5 x 10.5 x 12 inches.
Your dirty pieces will not mess with your clean items because this MMA duffle bag prevents bacteria from spreading.
It has a dedicated mesh pocket that allows air ventilation to dry out your wet gear, preventing the load from absorbing the smell.
This bag also includes an external zipper secure pocket, large enough to store your essential items like your phone, wallet, and keys to keep them secured.
An internal mesh pocket also acts as an organizer to easily pull out things from the bag.
This gym bag for boxing gloves is versatile: it has retractable shoulder straps that transform the duffle bag into an MMA backpack.
Venum Trainer Lite Sport Bag
The Venum Trainer Lite Sport Bag is a gym bag that fits those who need a lot of space for their items.
This can hold your gear from MMA, BJJ, Jiu-jitsu, Boxing, Muay Thai, or any other martial arts gear.
This gym bag's size is 680 x 330 x 260mm, making it spacious, including large compartments.
When you go Boxing, Muay Thai, or even MMA, you need a compartment for your martial arts equipment.
This bag for boxing equipment has a large main pocket that can accommodate shin guards, boxing gloves, weight belts, or any equipment with plenty of space to spare.
The Venum Trainer Lite Sport Bag has a separate side pocket where you can put your phone, face towel, or other smaller things for accessible accommodation and convenience.
It also includes a mesh panel to deliver breathability for the bag load, dividing your stuff from each other and keeping it from the bad smell.
It also possesses a padded shoulder strap, which can be adjusted to the length of your preference.
This gym bag comes in various colors, but only one size.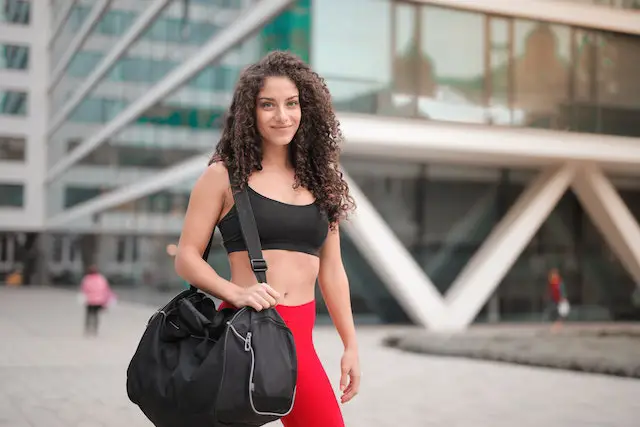 Venum Thai Camp Sport Bag
The Venum Thai Camp Sport Bag is a remarkably spacious MMA workout bag for your MMA gear.
This gear bag for kickboxing is handmade in Thailand and has a Skintex leather exterior at the center and the side, and a mesh covering for the rest. 
This product's size is 24.02 x 14.96 x 11.02 inches and has a lot of room to save for the boxing gear you are about to put in.
It has a zip closure, and an inside pocket attached to the Skintex leather, where you can put your headgear, keys, or wallet.
This bag is extremely light and can fit all the training equipment you need to carry, but it has no compartment inside to divide your dirty items for the clean ones.
Despite having no room divisions, this bag is exceptionally breathable. It gives excellent ventilation to your BJJ Gi, Jiu-jitsu Gi, and other clothing and essentials you put inside, preventing bacteria and odor build-up. 
This gym bag is great for breathability, but its durability is questionable. The materials used are not heavy-duty, and the shoulder strap is not adjustable.
One small tear to the mesh covering and the whole bag's longevity can be at stake.
Meister Vented Convertible Gym Bag
The Meister Vented Convertible Duffel/Backpack Gym Bag's best feature is its quick conversion from duffle bag to backpack in seconds.
The shoulder straps are clipped away into hidden pockets to turn them into a perfect-sized and best MMA gym bag. This bag is made of the same fabric as motorcycle protective gear, durable and robust.
This duffle bag is a "carry all your gear" type. May it be Jiu-jitsu Gi, boxing gloves, or shin guards, this is a perfect-sized gym bag for an airplane carry-on, which can help you save money from baggage fees while traveling. 
The bag's dimensions are 26 x 12 x 12 inches, and it comes in various colors.
This gym bag is breathable with mesh panels attached on both sides that allow airflow throughout the entire bag, avoiding the foul smell that may occur from your wet, dirty items.
It has three side pockets in different sizes, where you can put your mouthguard or other essentials.
It has plenty of room for your BJJ, Jiu-jitsu, MMA, Boxing, or Muay Thai equipment, including an organized compartment to divide your things.
This bag's design stands out in the crowd. The different bag colors are also vibrant, which makes it more unique.
Meister Breathable Chain Mesh Duffel Gym Bag
The Meister Breathable Chain Mesh Duffel Gym Bag is one of the best gym bags for Boxing, MMA, Boxing, or Muay Thai that lets you air out the foul odor from your dirty Muay Thai or Boxing equipment without them being seen.
It has a super-strong chain mesh that allows air to flow inside the bag without being a see-through fabric.
If you train for Muay Thai, Boxing, MMA, or any other martial arts on the following schedule, this bag is the right pick for you. It is best for everyday use, and it is incredibly lightweight.
The duffle bag weighs just over a pound, and it comes in two sizes. The Classics' dimensions are 22 x 13 x 13 inches, while the X-Large's dimensions are 28 x 15 x 15 inches. 
It has zipper pockets near the bottom of both sides, which allows you to put small valuables.
This lightweight bag comes in handy, especially for those who train regularly. Not only is it a 100% chain mesh, but it is also an essential and elegant design.
If you are picky about what clothes you should match your bag, this gym bag is a perfect choice! You can pair it with whatever gym clothes you like.
PUMA Evercat Contender Duffel Bag
Made of 100% breathable polyester, the duffel bag manufactured by PUMA can be an excellent upgrade from your stinky bags to store all your equipment for boxing, MMA, or Muay Thai training. 
It features multiple zippered pockets outside and inside. This gives you an ideal space to store all your necessary gear while keeping them organized.
For extra protection from all the things you have inside, it comes with a padded bottom panel that does not make the product look bulky at all. It helps keep your items secure and in place.
An oversized two-way zipper provides easy access for storing your essentials. It also has a front zip and side pockets to keep your extras separate. 
Two carry options give you the freedom to design it according to your preference. It includes an adjustable shoulder strap for a cross-body pick and webbing handles for the traditional duffel carry.
Overall, it's a compact bag that stores all the essential stuff you need to assist you with your sports training sessions. 
GOLD BJJ Jiu-jitsu Duffle Bag
The jiu-jitsu bag from Gold BJJ has been perfectly crafted as it exceeds the standards for versatility and functionality.
Although primarily designed for jiu-jitsu enthusiasts, this can also be a martial artist's best friend and can even pass as a regular go-to gym bag. 
Versatility is guaranteed, for it provides more room for all your necessary gear. With a capacity of 44L, it indeed has enough space for everything you need to bring with your training. 
Other premium features of the brand are its water-resistant PVC and ultra-durable two-tone polyester materials.
It also has a sweatproof compartment that does an excellent job of separating your clean stuff from the dirty and wet ones.
The design is minimalist and surely fits to be tagged as the best BJJ bag given its other qualities and a compartment intended for your belt.
The product is black and grey, two primary but clean colors to choose from. 
Hayabusa Ryoko Mesh Gear Bag
A perfect combination of style and function is delivered to you by the Hayabusa Ryoko mesh gear bag.
It serves as an excellent MMA gear bag as it's large and spacious, which can comfortably fit all your essential gear.
It's made of tear-resistant mesh and high-grade metal zippers. To ensure that it is built to last, such features are reinforced with polyester fabric.
Although typically more extensive than most gym bags for boxing and other purposes, it is light and convenient to carry around. It is also designed for maximum ventilation to keep your things dry and fresh. 
Furthermore, it offers multiple pockets made of water-resistant materials to separate your dry and wet gears.
Dual water bottle pockets are also included to ensure that fighters and trainers have extra space to keep themselves hydrated.
Overall, this gym bag gives excellent value for a good amount of investment for 2022. It serves its purpose well without sacrificing quality. 
Champion Duffle Bag
The all-around duffle bag by the famous brand Champion is made for all sorts of gym gear storage.
It's not just a typical MMA gym bag but has versatile options to offer. The size is decent and can fit all your training essentials.
Side handles are available for convenient handling and travel. Also, with its adjustable and removable strap, you can pick how you want to carry it around.
If you're looking for a duffle bag that has lots of separate storage, this one would be good for you.
The front zip pocket, interior zip pocket, and mesh pockets are available for easy and safe storage.
With its versatility and functionality that goes after any storage purpose for short travels and sports training, this product is great for its price.
It is also made with a minimalist design to fit well in a sports environment. 
Sanabul Lab Series Mesh Duffel Gym Bag
The brand offers a premium and massive gym bag to ensure that it fits all your training essentials without sacrificing durability. 
It is available in two sizes. The standard size of 18" long is meant for regular use and holds the essential equipment for your training.
The oversize bag of 23" long dimensions is made to fit all other accessories such as your boxing gloves, kickboxing, MMA shin guards, Jiu-Jitsu Gi, etc.
Handles are carefully crafted. Straps can also be adjusted or removed according to your preference for convenient travel and carriage.
The bag is well-ventilated to ensure that your damp gear dries quickly without leaving a stinky smell. Pockets are also available to have your things kept separately. 
It also contains heavy-duty zippers with reinforced stitching throughout the bag for long-term use.
This feature is proof that this bag can pass as a great quality Muay Thai gym bag, Jiu-Jitsu bag, or other sports involving massive training gear.
RDX Kit Bag
Claiming one of the most highly engineered gym bags in the market, RDX proves it by manufacturing a gym bag with a robust design of a backpack and duffel bag all in one.
The double backpack carry handles, lockable double zips, and long adjustable, removable shoulder strap are the primary features that make this bag convenient and premium.
Straps and handles are comfortable to carry that can be worn for extended periods.
The kit bag is built with highly thick fabric material with abrasion and strength-resistant attributes. Despite the thickness, the bag is assured to be lightweight. 
The compact nylon, which is the product's main material, fights cracks and splits and is also proven to be water-proof. It ensures that the bag will not lose its shape even after years of use. 
This kit bag is perfect for all your MMA, boxing, Muay Thai, and Jiu-Jitsu accessories, or even just your primary gym gear with all the excellent features mentioned.
How to Choose Gym Bags for Boxing and Other Combat Sports
Training for MMA, Muay Thai, Boxing, or even just lifting weights at the gym needs a proper organizer for the valuables you bring.
You can't just carry a shoulder bag or a purse for training! In choosing what to buy, consider these things: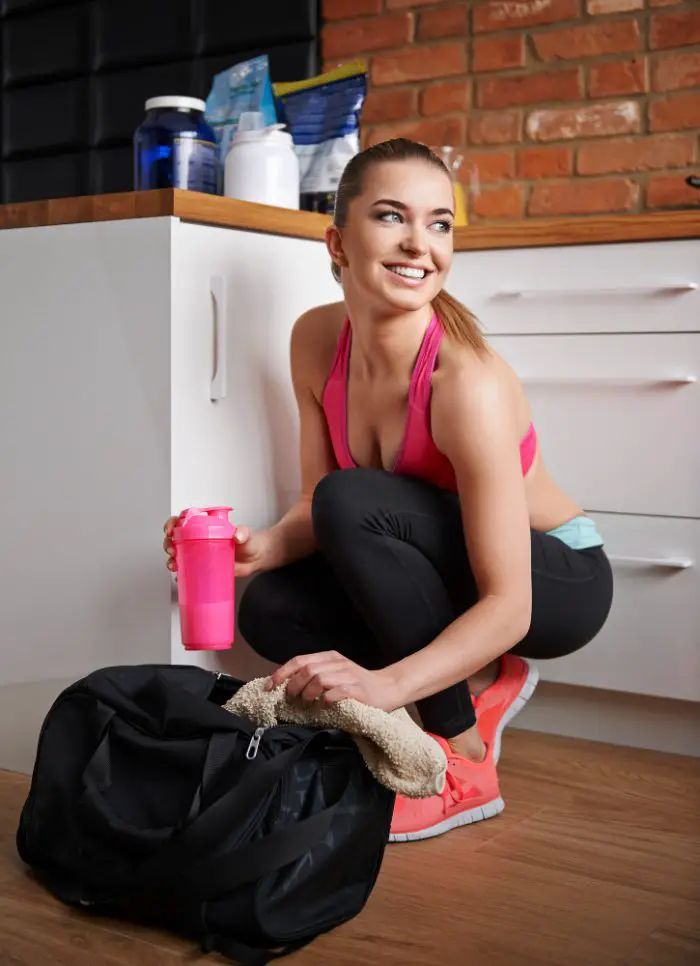 Durability
Imagine your Muay Thai gear in the gym bag. Does the bag feel strong? Can it carry your gear alongside your essentials? If yes, that gym bag should be at the top of your pick.
You do not want to own a faulty bag for your Muay Thai equipment. You want it to be sturdy, heavy-duty, and long-lasting.
Please choose the one with high durability that includes compartments, allowing you to segregate your wet gear from your dry clothing, and one that can carry the weight you want to put without it tearing apart.
Size
Your MMA equipment can fit in different bag sizes. Despite it being put inside the bags, what about your other items that need to be included? Can your gym bag hold on for additional items? Do you need more space?
In choosing the size, consider one that does not look too big or too small on you. It should be the correct size and fit all the things you need to use before and after training.
Be mindful of what you should carry inside the bag to weigh the precise size for you.
Convenience
Think about you in a rush to go to the gym. Would you still hesitate if you use this gym bag or not? If not, then that's great!
Choose the design that makes it versatile for you. The bag alone should not be too heavy. This will make you uncomfortable since your equipment is already severe enough for you to bear.
Please make sure the gym bag you choose is convenient, in the sense that you can bring it anywhere on any occasion you want it to carry (except for formal parties, of course!), without any hesitations.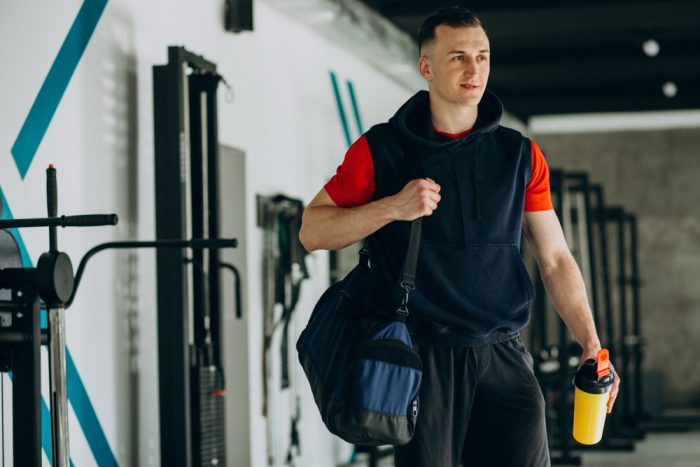 Worth the price
An expensive gym bag does not mean it begets the highest quality of all bags. A cheap gym bag does not also mean that it has the lowest features.
It all matters on the specifications, materials, and personal preference.
Choosing what gym bag to buy considers all the aforementioned factors: durability, size, and convenience.
If all these factors are present in what gym bag you decided to purchase, better include it in your choices!
You should weigh the other bags' quality before buying one and choose the gym bag that contains the best features and makes an excellent investment.
Final Words
Choosing the best gym bag for boxing or other martial practices is simple.
You only must know its durability, efficiency, your preferable size, and if the price is worth the quality, and you are good to go.
Please do not waste your money on bags that only look good but are not heavy-duty; spend your money on what you think is worth the feature that gives it longevity for use.
Hopefully, this guide helped you pick the best product of gym bag available in the market with the best features and classification fit for your preference.