As a beginner boxer, there are many things you need to know. Aside from vigorous training and discipline, you also have to learn different tools to use that can help improve your performance.
One of the things that you need to get is a speed bag.
It is one of the essential training equipment in boxing.
It helps you develop your hand-eye coordination, accuracy, punching speed, and power.
They also help improve your cardiovascular health. So, let's find out the best speed bags for 2022.
Best Speed Bags in 2022
Pro Impact Speedbag Genuine Leather
The Pro Impact Speedbag Genuine Leather is perfect for those just learning the art of Boxing, Mixed Martial Arts, and Muay Thai.
The speed bag is made from impressive high-quality materials that include 100 percent genuine leather for enhanced durability, a heavy-duty latex bladder that keeps the bag lightweight, and triple reinforced seams that withstand punches and beatings.
This product also allows you to experience a powerful boxing session.
With the help of its pear-shaped appearance, you are sure to get accurate punches and good rebounds without messing your boxing performance.
It comes in different sizes and is available for all types of users.
They have sizes in extra small 5 inches by 7 inches, small bag measuring 6 inches by 9 inches, and medium-size measuring 7 inches by 10 inches.
Everlast Everhide Speed Bag
The Everlast Everhide Speed Bag is also one of the best boxing speed bags for training beginners.
The Everlast has lived up to its name as one of the producers of high-quality boxing materials.
The product is a carbon-fibered speed bag designed to help your boxing performance. 
This speed bag features reinforced lacing and welted seams for increased durability, stability, and strength, shaped well to accommodate accurate rebounding and its Lightweight Everhide vinyl for additional durability.
The product is available in medium size. But some may measure the product as 9 by 6 inches. 
The speed bag is also soft to touch. But you are still required to wear your boxing gloves to prevent any untoward incidents while doing your boxing session. 
The speed bag is essential to any beginner because it can help with their training speed.
Hunter Speed Ball
The list of the best speed bags for boxing goes on with the Hunter Speed Bag.
This speed bag is unique because it is made from genuine Cowhide leather material lined inside with layers of poly-cotton.
Each speedball is made from careful construction to ensure balance accuracy. 
It is guaranteed to help improve your training routine as this product is lightweight and can do fast rebounce. 
The speed bag also offers an inflatable bladder inside, riveted attachment to provide superior durability, and a double-lined hanging strap to discourage splitting.
The product also provides consumers the availability to contact them before posting negative comments about the product for replacement.
It is usually available in 10.75 by 5.16 by 3.07 inches and weighs 1.4 Pounds.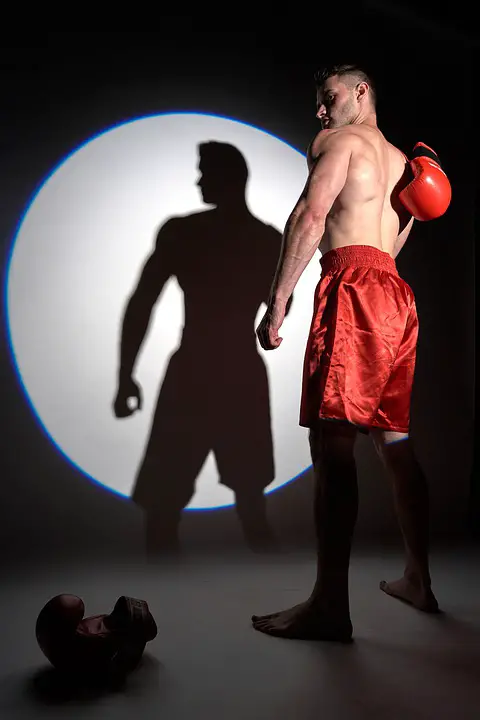 Title Boxing Platinum Atomic Speed Bag
Included in the list of the best Boxing Speed Bags is the Title Boxing Platinum Atomic Speed Bag.
It's one of the best speed bags to use because it is the fastest, lightning-quick, atomic power, micro-technology speed bag available on the market.
It is a perfect piece of boxing equipment that will help improve your boxing skills.
The speed bag challenges you for more focused and speedy punches, allowing you to do complicated tricks.
It comes with leather welted seams, triple stitched nylon threading, and a butyl latex rubber bladder for durability. 
The product is available in sizes measuring 4 inches by 6 inches, 5 inches by 7 inches, and 6 inches by 8 inches.
This product is highly affordable compared to any other speed bag in terms of pricing.
Meister Speed Bag
One of the best speed bags for boxers to use is the Meister Speed Bag.
This speed bag features a 100 percent genuine full-grain cowhide leather construction designed for longevity and a lightweight latex bladder for faster and improved boxing performance compared to others.
It also has a balanced and centered feature for predictable and consistent rebounds that excites boxers in training.
The simple design makes the product convenient to use in gyms or inside the house.
The speed bag is available in different sizes for different skill levels.
The Small measuring 7.5 inches by 5 inches for experts, the Medium measuring 9.5 inches by 6 inches for intermediates, and the Large measuring 10.5 inches by 7 inches for beginners.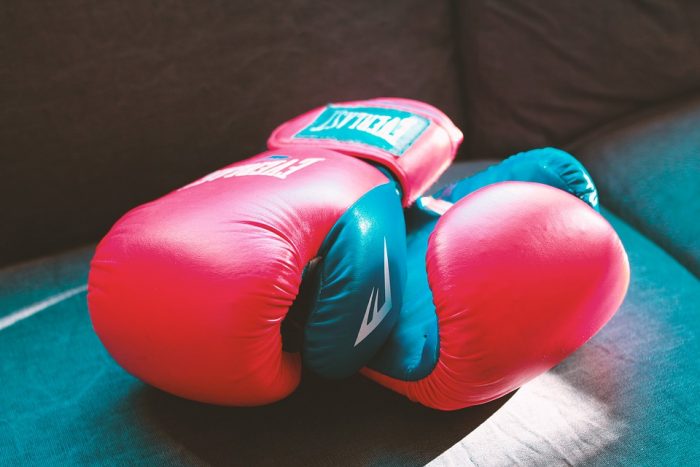 How to Choose a Good Boxing Speed Bag
In choosing your speed bag, you have to consider some factors:
First, take a look at the quality. Examine the product if it is durable. Observe if it can withstand an amount of time and a series of punches.
Also, take note of the brand. Is the brand committed to creating high-quality material for its consumers?
Next, observe the price. Most speed bags are affordable, so you need not spend more. You have to stay within your budget. 
Consider the size. The sizes of the speed bag depend on your level of skill. Evaluate your skill. Are you a beginner? An intermediate? or an expert? 
You also have to be keen on inspecting the stitches, the leather, the bladder material, and the adjustability. 
You can look and read reviews on the internet.
You can also ask coaches at the gym to give you tips on the kind of speed bag to use. 
As a beginner boxer, all you need to do is find the suitable material that suits your need. 
Final Words
No one can deny the benefits of using a speed bag and inculcating them in your workouts to improve your skills.
However, the best boxing speed bags are available for all the different kinds of boxers- from beginners to skilled martial arts enthusiast who wants to improve their workouts.
So you need to select the right one for yourself!
You may be a pro, but you are sure to excel more in the field with the correct purchase and use of the speed bag.
Also, if you are looking for swivels for your speed bag, check out this article to get all your information in one place!
Happy shopping!