A good Speed Bag Swivels is an important term for you if you are a fitness fan or keen interest in boxing.
Generally, a speed bag will not come with the swivel, so you will not be able to install the speed bag. Sometimes when we complain about the speed bag, we fail to realize that the swivel is the main issue.
Although when you hit the speed bag, the swivel leads to movement in all directions with the motionless platform above that is attached to the board.
When purchasing a complete set of the speed bag, the swivel is usually taken for granted, and people tend to settle with a plastic and cheap swivel which does not move freely as the advanced stainless steel.
Though a tiny accessory, the speed bag's performance depends hugely on the swivel, they are not very expensive to be compromise and should be bought with priority. They will save a lot of frustration during training.
The swivel is the critical component of the speed bag setup and science in itself. It is also the subject of much interest and debate in the speed bag world.
Types of Speed Bag Swivels
There are three types of boxing speed bag swivels, the Ball hook, the Chainlink, and the U-bolt style.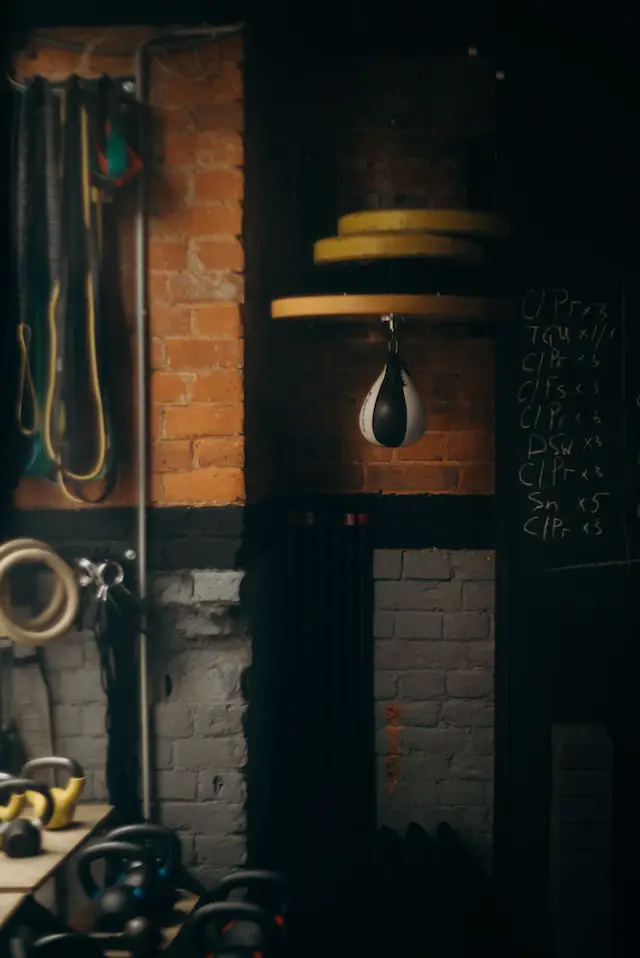 Ball-Hook Swivel
They have been there for years now. They are the simplest and the oldest design. They are the noisiest swivel but yield the most accurate rebounds when punched on all sides.
The swivel base attaches to the board, and the bottom hook attaches to the bag. It has five different parts, and they are typically assembled when you purchase them.
It comes with a hook, an eyebolt shaft ball, ball housing, threads, a set screw, and a 3mm metric 'Allen' wrench.
You should know the swivel because, by any chance, something happens to it, you will be able to fix it quickly.
Hook sizes and shapes have varied over the years. Today's bag seems to have broader and thicker leather attachment straps.
So it is suggested to use a wider open 'S-shaped hook for the bag to move freely.
Make sure that the swivel is made out of rugged metal so that the hook does not widen due to repeated contact and movement of the speed bag.
Chain Link Swivel
Chain link swivels are the most common and standard way to hang the speed bag and are a favorite of gyms and health clubs.
They are fast, quiet, and challenging. Like the ball-hook kind, they are also available in different sizes.
It comprises a base, swivel housing, bag attachment link, open link end, link locking clip, and snap ring pliers. If the locking clip is bent or broken or even lost, you can use duct tape to wrap around the links.
But make sure to use a thin strip so that it does not stick to the metal housing above the link or the leather attachment loop of the speed bag. They are also most suitable for heavy-speed bags.
U-Bolt Style
The U-Bolt style or the speed, precision swivel has been there for many years but also fell out of favor for several years.
They also come in several shapes and variations – mainly with the size and shape of 'U.' They are straightforward to manipulate and use.
It consists of a base housing, ball bearings, a locking pin, and a bolt-shaped 'U' for bag attachment.
All the parts fit together quickly, and this swivel is fast and efficient. But sometimes, the speed bag can come off or float above the resting bar.
In that case, a few thin strips of Duct tape are wrapped around the bag loop to squeeze the circle together and hold it to the bar. 
When putting the tape, make sure that the bag is placed in the center part of the bar to avoid a warped rebound pattern.
Also, note that the 'U' bar shape and size should not interfere with the bag attachment loop. It has to fit in the loop properly.
10 Best Speed Bag Swivels in 2023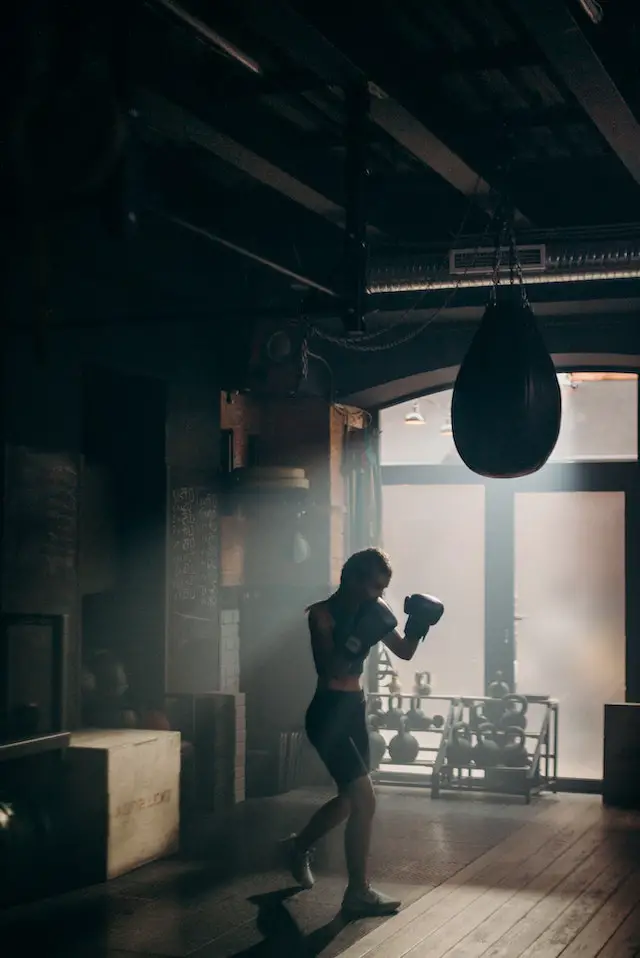 TITLE Boxing Deluxe Speed Bag Swivel
Title Speed Bag Swivel is one of the best speed bags swivels out there. It has an impressive construction and allows smoother actions. It managed to dodge most issues related to the 'U' hook design.
The title speed bag swivel has a hook that fits tightly and allows a faster and cleaner movement of the speed bag hug from it. It has a heavy-duty, triple chrome-plated construction, and its inner ball bearings make very little noise.
The push pin style makes changing of speed bag an effortless task, and hence it is definitely an upgrade to the painful process of changing a speed bag.
Please note that the U-hook swivel's width may not be compatible with many speed bags. Therefore, note and compare the measurement before purchasing.
Everlast Professional Speedbag Swivel
This product is a massive upgrade to the standard swivel. It is also called the best speed bag swivel by many.
It is crafted in machines, and the heavy-duty stainless steel construction is miles above the plastic products.
The speed bag swivel's ball bearing design increases the bag's speed and accuracy, allowing it to have smooth movement. Unlike the title speed bag swivel, removing a speed bag or speed bag swivel mount can be a bit of a pain.
It is of fantastic quality and available at a reasonable price.
The pin takes a while to remove, and you may even need pliers to get the job done. It comes with screws for mounting the speed bag.
TITLE Pro Speed Bag Swivel
We generally prefer ball-hook or u-hook designs for speed bag swivels mainly because they allow free and smooth movement and make less noise.
However, the 'TITLE Pro Speed Bag Swivel' operates reasonably smoothly.
This triple-chrome plated design with ball-bearing technology is sturdy, and the swivel is well-constructed. The chain link design allows fast action and good rebound.
It clips on firmly, and many sellers have claimed this product to be nearly theft-proof.
Overall this, solid and sturdy piece of boxing equipment has a higher quality than many products similarly priced.
It is cheaper than the 'TITLE Boxing Deluxe Pro Swivel.' Unfortunately, removing or mounting the speed bag can be tedious and requires pliers to do the work.
Ringside Mexican Style Swivel
This stainless steel swivel is very durable and has a cylindrical body of 1 inch attached which ensures smooth rebounds.
A push pin feature is also provided for convenient changing of speed bags. This swivel is heavier than other similar products, and users have found that it leads to slower movements than expected.
Regardless, it is long-lasting and a well-performing one. It can be a dynamite combination if coupled with the perfect match speed bag.
Many have also complained that the mounting holes do not match the ones found on most speed bag platforms. In that case, you need to drill new holes to fit the speed bag swivel on your platform.
The mounting screws are included in the purchase, and the pushpin system makes changing speed bags quick and painful.
TITLE Boxing Platinum Pro Swivel
At first glance, this speed bag swivel is very similar to 'The TITLE Boxing Deluxe Pro Swivel.'
It uses the same inner ball bearing and has a U-shaped bolt, which appears slightly lower than the TITLE Deluxe Pro swivel.
A lower bolt means the speed bag has a wider arc, resulting in the slow movement. The 'TITLE Boxing Platinum Swivel' has three mounting bolts instead of the standard four holed-mount.
This is also triple-chrome plated for extra durability, and the pin can be easily removed, so changing speed bags will take a few seconds.
This is a quality product but not the best option. But it can perform the necessary functions. It is comparatively cheaper also.
RDX Speed Ball Boxing Hanging Swivel
This is another option for swivel for a speed bag. It has a lightweight design, is durable, and is made of high-quality stainless steel.
It is manufactured with quality bearings. It comes with a lightly weighted ball made of poly-cotton materials. (4 layers) and will allow you to punch faster and with more finesse.
Valor Fitness CA-9 Swivel for Speed Bag Platform
If you are looking for a title speed bag swivel, you cannot just skip this one. It has a high-quality mounting faceplate, which is crafted with stainless steel.
The rigid body holds the speed bag properly and allows flexible movements.
It offers a screw-on swivel head allowing you more flexibility. This Title speed bag swivel is hugely popular because of its legibility and lower price tag. 
RDX Boxing Speed Bag Iron Heavy Duty Swivel
This is an elite-class swivel and has a balanced speed and rhythm. It is crafted with excellent quality stainless steel and silver nickel plate.
It consists of a pin feature for the easy removal of bags. Its low ball bearings reduce friction and legibility.
This beautiful speedbag swivel is only available in black. It is iron-coated and highly durable. It is famous for high-grade pewter.
Besides, it is powder coated along with anti-rust layers. It can carry 2 kgs easily and can be hung anywhere in the house or gym. The manufacturer also offers a suitable speed bag swivel mount.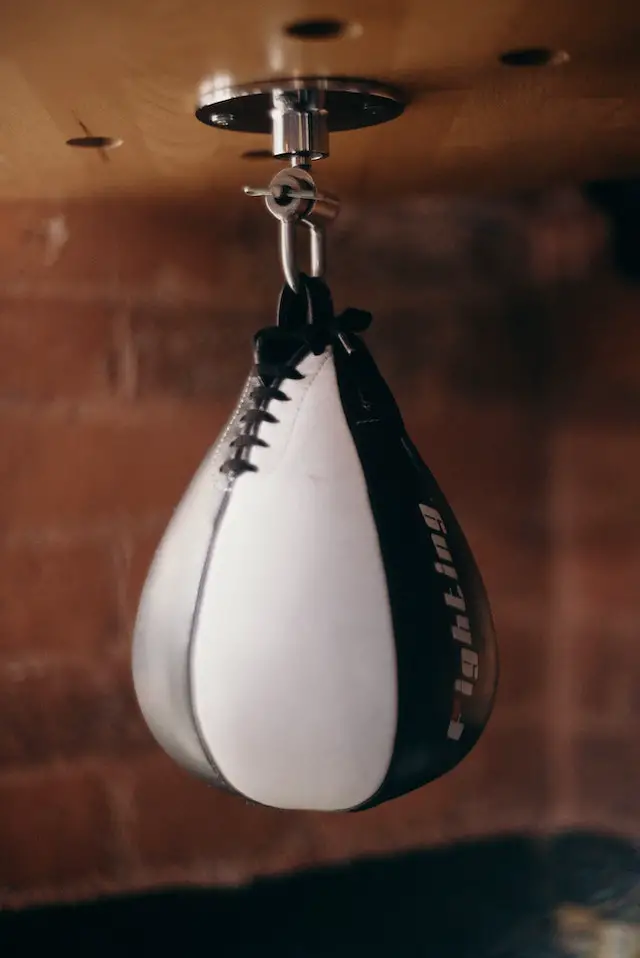 Final Words
If you are interested in doing your speed bag boxing workouts at home, you need more than just a speed bag. A swivel and a backboard platform are equally crucial for a speed bag station.  
The first three options are perfect for one to have. Each of the three is reviewed to be the best speed bag swivel.
Be sure to use proper fasteners for the type of wall you are mounting to. It is advisable to take the help of a friend or someone to mount the speed bag.
Nowadays, one can follow the videos published on the internet for better guidance too.
Concrete walls require different screws and bolts than wooden ones. Choosing the best swivel is most necessary. The platform should be mounted so that the speed bag hangs to the chin level.
Apart from the obvious durable stainless steel material and the bag attachment loop of the swivel, it is also beneficial for one to read individual reviews to choose the best professional speed bag swivel.
I hope the review for the best speed bag swivels will help you determine what is best for you.