Since footwork is critical to improving a boxer's game, it's also imperative to wear the right boxing shoes.
Shoes provide freedom of movement and stability as the boxer cuts into angles to stop the opponent or fighter from aggressively moving forward.
To help you, we have curated a list of the best boxing shoes in 2023 just for you!
So, let's check 'em out!
Discover the Most Attractive and High-Performing Boxing Shoes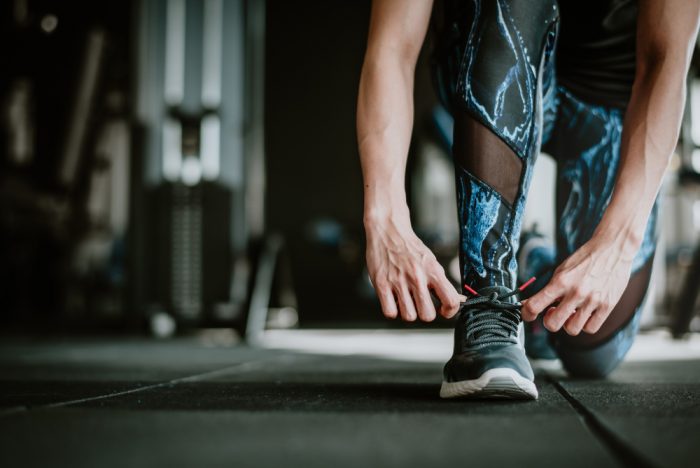 Hayabusa Pro Boxing Shoes 
With traction, stability, and comfort, the Hayabusa Pro Boxing Shoes are the ultimate inboxing shoes. The lightweight design and custom outsole allow for explosive agility and quick directional changes. 
These shoes are some of the best boxing shoes I've ever used. I have used them for boxing, kickboxing, and Muay Thai and they have worked great for all three. They provide great traction and stability and are extremely comfortable.
The mesh panels help keep your feet cool and the outsoles are very slim and provide a good grip. The shoes are also very lightweight and fit true to size. The anchored grip is fantastic.
The mid-length design is perfect for supporting your ankles and will prevent accidents. The microfiber leather and mesh panels help keep your feet cool and dry. 
The slim rubber outsoles provide great grip but do not offer durability, and the overall quality of the shoes is excellent. I would highly recommend them to any boxer or MMA fighter.
Please remember your boxing shoes only work well in the ring, not anywhere else. They give you the grip and traction you need to train and fight, but if you use them elsewhere, they wear out quickly and become completely dull.
Ringside Diablo Wrestling Boxing Shoes
Ringside boxing shoes are designed to encourage fast movement in the ring. Available in a variety of eye-catching styles, these shoes are designed to help you move faster and dodge your opponent's punches. 
Budget-friendly, lightweight, and extremely comfortable, these shoes are a great addition to your next pair of boxing shoes.
I am a big fan of boxing and when I found out about these shoes I was very excited. I ordered them immediately. 
They are very stylish and modern looking, and they are also very comfortable. The breathable nylon mesh is great for keeping your feet cool, and the non-slip rubber sole is perfect for giving you the traction you need in the ring. 
They have a low-top ankle for ease of movement and ankle support.
The only downside is that they only offer women's sizes in pink, but other than that they are an excellent budget boxing shoe.
Venum Elite Boxing Shoes
Venum Elite Boxing Shoes for boxing are some of the best wide shoes on the market. The materials used in their construction are high-quality and durable. The shoes have a tri-material construction which makes them very durable and stable.
The rubber outsole provides a fantastic grip when sparring and traction, and the anatomical insole ensures optimum comfort. The shoes are also very breathable, thanks to the mesh honeycomb design. 
My brother has oddly shaped wide feet so he was having trouble finding the right fit for him. And have tried just about every brand of boxing shoes out there. This is when his boxing coach recommended them…
And now he uses no other shoes.
These shoes are a great choice for any boxer, whether you are just starting or are a seasoned pro.
Keep in mind that these shoes run half a size bigger, check the size guide before ordering.
Adidas Unisex-Adult Speedex 18 Boxing Shoe
I'm a huge fan of Adidas products, and these shoes are no exception. They're extremely comfortable and lightweight, making them appropriate for boxing or any other high-impact activity. Even, I would consider them one of the most comfortable shoes for boxing that you can buy.
The mesh upper is breathable and allows your feet to move freely, while the EVA midsole provides cushioning and support. 
The Adiwear outsole is also extremely durable, making these shoes perfect for any type of activity. 
I've only had them for a few weeks but they've held up well so far. 
Unlike other options, this one does not have a sizing issue, and the color choices are decent. If I have to pick out my favorite that would be either the white and silver metallic or the core black-white-white.
I was having a hard time picking out a gift for my friend who attends boxing classes and I think these will be perfect for her since they're unisex 
Overall, I'm very impressed with the quality and performance of these shoes and would highly recommend them to anyone looking for a high-quality pair of boxing shoes.
Everlast PIVT Low Top Boxing Shoes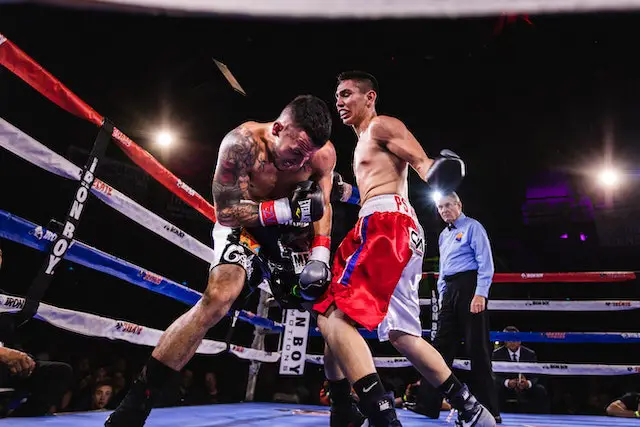 I like these boxing boots! They are very light and comfortable and offer good grip in the gym and ring. Because of the multi-use design, you don't need to buy separate pairs of different activities.
The rubber sole is great for maximum traction and flexibility and the innovative tread design prevents accidental slipping and ensures seamless side-to-side movement. 
Spending money on beginner boxing shoes and again on gyming shoes was a little heavy on my wallet. Therefore I appreciate the hybrid boxing shoe design for both gym and in-ring use. Who doesn't love saving some extra cash?
Now I can wear this in the gym, in-ring, and while taking my dog out for a walk.  
The extra ankle strap also improves stability and support. It does not let my feet slip and the support on the ankle makes it feel very secure.
These materials make the shoes extremely durable, and comfortable, and they aid in maintaining speed throughout the match. And I think they are good boxing shoes to be considered.
Everlast New Elite High Top Boxing Shoes
In contrast to low-top shoes, they are high-top shoes which means that the neck of the shoes is higher. They offer all the feathers of the low-tops.
They are lightweight and comfortable, with a good grip. 
The rubber sole provides fantastic traction and flexibility, and the innovative tread design prevents slipping and ensures smooth side-to-side movement.
I would appreciate the hybrid boxing shoe design for both gym and ring use on these too. For gymming, trekking, hiking, and training, there is one shoe that fits all. As the brand claims but I am skeptical about the high-tops. 
I don't think they'd be very comfortable with other activities like being used as boxing training shoes since they're higher.
The additional ankle strap adds stability and support as well. Which ensures no accidental injuries.
Adidas Unisex-Adult Combat Speed 5
The Adidas Combat Speed 5 is my pick for the most suitable boxing shoes for training and workout. They are ideal as your first pair due to their versatility. The shoes' design is extremely versatile and can be used not only for boxing but also for weight lifting and wrestling.
When you first start, you may want to invest in a pair of shoes that you can utilize for other workouts as well. The upper of the Adidas Combat Speed is breathable and made of textile and synthetic materials.
The sole is made of one piece of flexible rubber and textile. The ankle support is excellent, and the ankle strap allows you to control how tight the shoes are.
Adidas has been producing boxing and wrestling shoes for decades and has built a solid reputation. As a result, you can be confident that the shoes you receive are well-thought-out and of high quality.
Ringside Unisex-Adult Apex Elite
Ringside focuses on all aspects of the martial arts community. Boxing apparel and accessories are one of their mainstays. They are diverse, offering everything from boxing shoes to wrestling mats to punching bags and boxing gloves, among other things. As a result, their products are almost universally praised.
The Apex Elite Boxing Shoes by Ringside are no exception. With synthetic, lightweight materials, a strong and supportive mid-top profile, and extensive ankle support, these shoes will keep you safe and agile.
These uppers keep the shoes breathable and lightweight, which is ideal for improving agility in the ring while also eliminating the possibility of foot sweat during a match. While there aren't many color and style options, the styles are impressive, with alternating mesh and nylon to ensure adequate ventilation while remaining high-quality.
Ringside's manufacturers understand how boxing works. They are also well aware that boxers' ankles are extremely prone to twisting damage and injuries during a match if not properly supported.
As a result, the Apex Elite shoes have a higher-than-average profile for a mid-top, lacing from the top to the very top to ensure a very snug fit with no variances in snugness.
Buying Guide for Boxing Shoes
There are many options to choose from, and each one has subtle and noticeable differences that set it apart. Here are a few things to think about before making a decision.
Comfort
When selecting a pair of boxing shoes, one of the most important factors to consider is comfort. A good pair should be as comfortable as possible for the wearer. 
Any discomfort caused by your boxing shoes would be an unnecessary distraction whether you were sparring in the gym or fighting in a real fight. Foot sores and other issues can be caused by low-quality materials and improper fit.
 As a result, before purchasing a pair, ensure that the shoe fits perfectly. It should not be too big or too small. A shoe that is too small will cause toe cramping, while a shoe that is too large will interfere with grip and traction.
So, in my opinion, when you're buying your best shoes for boxing workout, you should give priority to the comfort.
Weight
Boxing shoes are typically lightweight, allowing for quick reaction times and quick footwork. Some shoes, on the other hand, are ultra-lightweight, making them ideal for boxers looking to improve their agility. 
The weight of your shoes can have a significant impact on the speed of your footwork, so choose the lightest shoes possible.
They also provide additional protection for the feet, and they can help improve balance and coordination.
Although the lighter the shoe, the better, it has its trade-offs. A lighter shoe is less durable than a heavier one.
In the heat of the moment, you don't want your shoe coming apart at the seams.
Heavier shoes also have an advantage over lighter ones when it comes to training for long hours.
Sole
The point of contact between the boxer's feet and the canvas is the sole of the boxing shoe. To avoid slipping, it must be made in such a way that it provides the boxer with a firm grip. The thinner the shoe's sole, the firmer the shoe's grip. 
The soles of boxing shoes are often made of rubber. However, the most premium shoes on the market have soles made from more expensive materials like leather.
Boxing shoes with thick soles are only used by beginners. The more experienced boxers use thinner soles to achieve better control over their feet.
Ankle brace
The weight of jumping and constant movement will put constant stress and pressure on your ankles. Ankle support and protection should be prioritized. Boxing shoes with ankle straps perform well in this regard because the ankle strap adds support and reduces the risk of injury. We talked about two such options above from Everlast. You can take a look.
You can also purchase ankle straps separately to add to your boxing shoes.
Your boxing shoes need to be stable when you are training or competing or sparring. This is especially true if you have a weak ankle.
Breathability
Your feet will most likely be packed inside your shoes for hours at a time. Breathable boxing shoes allow air to enter and exit the shoe, lowering the temperature inside. This will reduce sweating around the feet and provide a more comfortable experience, allowing you to box for hours without feeling any discomfort in your feet.
The upper of the boxing shoe is made of different materials depending on the brand and type of shoe. There are leather uppers, which are the most durable, but they are also the most expensive. Synthetic leather is more affordable, but it doesn't last as long as genuine leather.
For boxers who do not have wide feet, synthetic leather is a good option.
Aesthetics
The aesthetics of the shoes are the final consideration. A visually appealing shoe design does not always translate to improved performance, but it does help you make a statement and capture the attention of fans. Plus, if you feel good in your clothes, you might be able to box better.
Boxing shoes are usually black, but they come in other colors.
There are a variety of different looks for boxing shoes. Some shoes are designed to look like traditional boxing shoes, while others have a more modern look. It is up to the boxer to decide what look they prefer.