A boxing reflex ball is a training tool used by amateur and professional boxers. It has a unique design that allows the fighter to improve their hand-eye coordination, reaction time, and accuracy. 
Numerous benefits come with using the best reflex balls, so if you want to improve your boxing skills, consider incorporating them into your training.
In this article, In this article, we'll take a look at some of the best boxing reflex balls available. This way, you can pick one that fits your training needs.
Do Boxing Reflex Balls Work?
A boxing reflex ball is a must-have for any serious boxer looking to add dynamic reflex and coordination training to their workout regimen.
It is a unique, easy-to-use training tool that has a ball-on string mounted to your boxing ball headband so you can quickly increase your speed and accuracy while getting a high-intensity full-body workout.
The ball moves in all sorts of directions unpredictably, unlike a traditional top-mounted speedball which provides consistent rebounds.
Its unpredictable movement forces the boxer to train his brain and focus more on where to hit, which boosts his concentration. It thereby improves his hand-to-eye coordination as the fighter tries to find a rhythm. And that's why it's often called boxing focus ball.
Best Boxing Reflex Balls in 2022
TEKXYZ Boxing Reflex Ball
The Boxing reflex ball from the TEKXYZ is designed for beginners as it is exceptionally light and soft.
The reflex balls are free of the grove and thus prevent any severe injury to the face, eyes, nose, and fists while training.
This allows the boxers to train without getting injured and enjoy the whole process.
The use of reflex balls can be pretty strenuous and challenging initially. But once you get the hang of it, nothing will change your mind.
The TEKXYZ has a two-step learning approach that instructs beginners to start practicing with the black ball and small punches. Once you understand the rhythm, the progress is going to be quicker.
After you have dominated and understood the process with the black ball, move on to the red ball.
The red ball is pretty bouncy in comparison to the black ball. But both the balls are spongy enough to prevent an injury if it hits back strongly.
The headband punching ball allows you time and equipment to practice alone on your techniques and movements.
This helps to improve your agility, punching speed, fight skill, hand-eye coordination, and reaction to the opponent's punches.
These reflex balls are not only designed for boxers but fitness freaks as well.
These are a great way to work on your fitness and body, along with pushing yourself in the gym and carrying weights.
The uncertainty of the recoiling ball integrated with the strength of your punches powers up your body. It also releases maximum energy-burning more calories than expected in your arms, chest, shoulders, and upper back.
This practice can be a significant addition to calorie burning and conditioning exercises.
The Reflex boxing ball exercise can be beneficial for people working from home to work out between the school and work break when they cannot afford time and money for visiting the gym regularly.
A duration of 15-20 minutes a day is more than enough to burn many calories to keep you fit. The headband included with the set is quite universal and fits into all head sizes.
YMX Boxing Reflex Ball Set
The reflex ball headband from the YMX boxing reflex ball set has exceptional elasticity. It also features a Velcro strap to adjust according to the shape of your head that acts as a boxing hat with the ball.
It is made from excellent and original material to offer an incredibly durable, strong, and comfortable headband.
The YMX boxing reflex ball set is an advanced version of the older set created on the treasured feedback of their customers.
The upgraded version of the model includes two sets of headbands, two primary training balls, and two advanced-level balls. This allows two persons to compete and train with each other.
This is a highly efficient technique to improve your movements, hand-eye coordination, and reaction to the opponent's punches.
The two black primary balls included are similar to the red ball's weight but softer. It is designed specifically for beginners to understand the rhythm of the ball closely and slowly.
The elastic cords of the primary ball are different from the red ball. Therefore, the ball rebounds more slowly in comparison to the red ball.
The advanced green ball has a white elastic cord and weighs about 25 grams. The bounce speed is pretty faster than the red ball thus is suited for the advanced level boxers.
The yellow professional ball has a similar recoiling speed to a red ball. It weighs about 35 grams and is majorly included in the third level of training due to its heavyweight.
Each ball has a hole in the center for the rope. It can be easily replaced with a new rope with ease without using any tools. Each ball also includes the spare rope for replacement, thus extending the product's durability.
This advanced version of reflex boxing ball is designed and used by people from the age group of 8 to 70 years. It can be used for competitive use and as a fun activity for fitness.
This ball may be insufficient in improving your punching and boxing technique. But indeed develops your hand-eye coordination as well as reaction time.
The YMX boxing reflex ball is pretty easy, fun, and safe to use. It is one of the best boxing reflex balls available in the market.
CHAMPS Reflex Ball
The CHAMPS MMA boxing Reflex ball is designed specifically for the kids to steal them away from their mobiles and tablets.
This boxing reflex ball will help work on their fitness, reflexes, and hand-eye coordination.
Hand-eye coordination skills have been often advised to develop learning abilities and social communication.
Children nowadays are permanently attached to their phones, and their learning and communication abilities are lost in the process.
This is also fun, competitive, and challenging; thus can be pretty addictive over time. The Reflex ball is also included by many boxers and fighters in their daily training session.
The CHAMPS MMA boxing reflex ball improves your reflexes, reaction time, and hand-eye coordination.
While using this product, you do not require gloves or helmets as they are quite soft and lightweight.
The reflex ball is pretty easy and safe to use. The whole set includes one headband, three balls with cords, and three different cords.
The other cords are used to replace the old and damaged ones to increase the longevity of the equipment. 
The three balls include signifying the different levels of training: beginner, advanced, and professional.
The elastic cords and the weight of the balls differ significantly; thus, they have different rebounding speeds.
The beginner-level ball has the least rebounding speed and is the lightest among all. At the same time, the advanced and professional have slighter increased rebound speed and heaviness.
As soon as you understand the rhythm of the ball, you can progress quickly and beef up your skills with each advanced level.
The boxing reflex ball also features a headband with a Velcro strap to offer a comfortable and relaxed fit.
The CHAMPS MMA boxing reflex ball features a pioneering knot-free rotating buckle. Thus, you do not have to pause your practice to untangle the knots constantly.
Boxerpoint Boxing Ball
Boxerpoint boxing reflex kit consists of three parts a headband, a piece of string, two differently weighted rubber balls, a pair of hand wraps, and a carry bag.
The Boxerpoint boxing reflex kit is suitable for everyone regardless of gender and age. It is highly convenient to attach the boxing ball to the head strap and begin with your training sessions.
The headband is an absorbent material that wicks away moisture from sweat thus has hypoallergenic properties. It comes with an extra-strong Velcro strap for customizable adjustments to deliver a comfortable and durable headband.
You can cut the string in the kit to a size that suits you the best.  The kit also consists of two additional replacement strings to increase the durability of the equipment.
There are two balls of different difficulty levels attached to the rugged and durable string.
These balls are made from eco-friendly materials that are highly safe and soft, like rubber. Therefore, kids can also use these to develop their fitness and increase their level of concentration.
It challenges you to focus and concentrate on a particular thing for quite a long time. It improves your reflexes due to its speed and unpredictable rebounds, enhancing your reaction timings.
This boxing reflex ball will also help you mend your body posture to a great extent. It also focuses on burning calories simultaneously by spending the maximum amount of energy to generate intense power for the erratic and high-speed rebounds.
The reflex boxing ball will improve your hand-eye coordination as you need to use your peripheral vision to control your eye and hand movements simultaneously.
The ball also helps to enhance your reflexes as it recoils fast like a punch that can be used for dodging practice.
It increases your mental focus. The more you practice, the better you will get as it requires a lot of attention.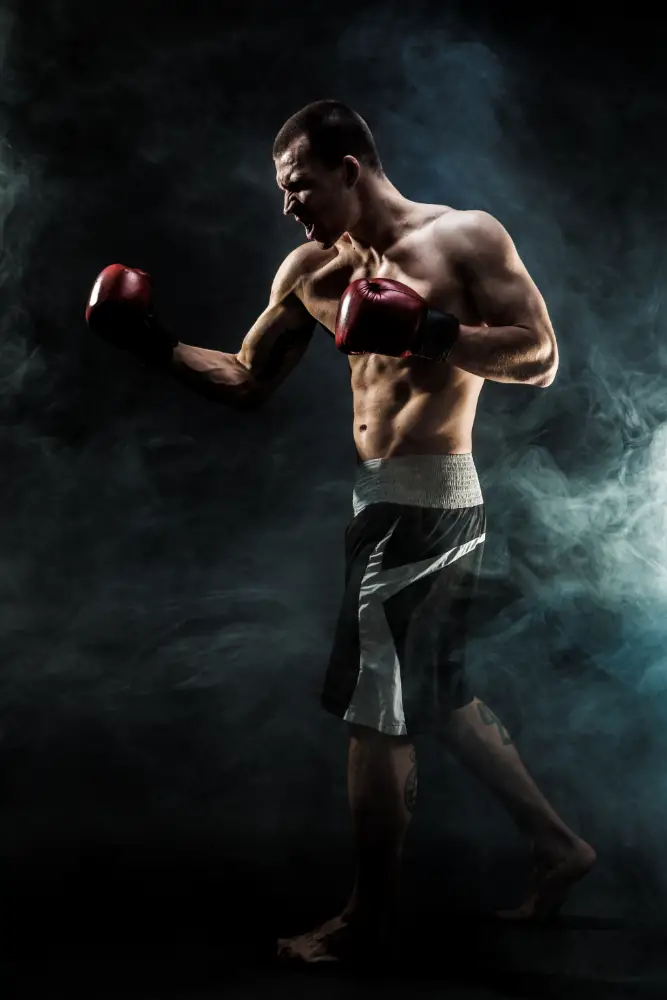 The Boxerpoint Boxing reflex kit is unlike any other product on the market as it has all the necessary pieces and instructions in creating the perfect reflex ball.
The boxing reflex kit from Boxerpoint offers you the best possible experience.
The Boxerpoint boxing reflex kit is delivered exceptionally and incredibly packaged, making them gift-ready; thus, you can even share this fantastic experience with your loved ones.
Boxerpoint has also included free hand wraps with a complete package and has provided their customers with a lifetime guarantee of the equipment.
Battlepulse Reflex Ball
The Battlepulse reflex ball is unlike any other boxing reflex ball as it comes with a 360-degree rotating buckle that reduces the irregular movements of the ball towards you.
This may result in a better sportive performance than the usual reflex training systems.
The headband looks premium with multiple soft layers built for comfort with an anti-slip design, and the fully adjustable strap is easy to fix. The string is fully elastic and durable.
Its efficient design improves reaction time, agility, punching speed, fight skill, and hand-eye coordination.
Training with Battlepulse reflex ball is fantastic for improving hand-eye coordination. The reflex ball forces you to focus your eyes and the brain on the ball to punch the ball.
The boxing reflex ball helps you get rid of the flinch reflex as it forces you to dodge and punch back while keeping your eyes open.
The ball moves relatively fast and in a different direction. It would help if you were perfectly accurate when punching the ball to hit the balls multiple times.
The Battlepulse reflex ball helps you train your punching accuracy.
Why Should You Use A Boxing Reflex Ball?
The Boxing reflex balls are specifically used to improve hand-eye coordination, reflexes, and reaction time by not only boxers but also fitness enthusiasts, kids, and adults for fun.
It is an exceptional alternative to cardio training and conditioning as they can be practiced even in your personal space and time.
This practice is highly efficient in utilizing adequate energy to generate maximum power output for intense punches to unpredictable ball rebounds by burning maximum calories.
The Reflex boxing ball allows the chest, shoulder, arms, and upper back muscles to participate in the power output.
The parents are especially in love with them as they keep the children fit, concentrated, and away from their gadgets for an extended period.
It also enhances their learning abilities and communication skills by improving their reflexes and hand-eye coordination.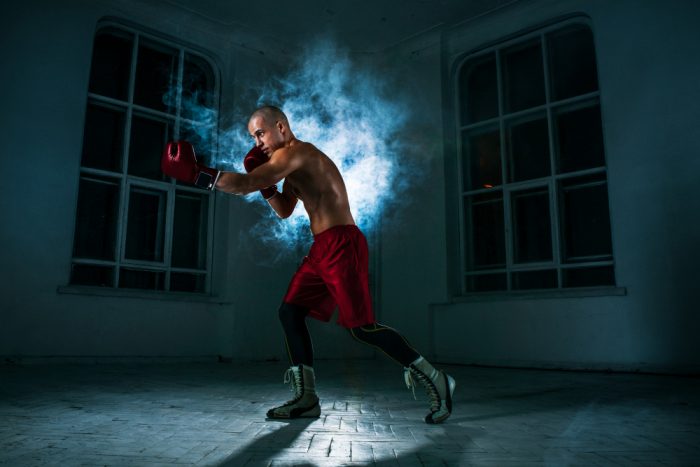 The boxing reflex ball follows the three-way learning approach that starts with the beginner level then progresses to the advanced and professional level depending upon your understanding of the rhythm and speed of the rebounds.
The beginner-level balls are lighter and softer with a low rebound speed, but as you progress through the learning process, the ball becomes heavier with a high recoil speed.
It can be pretty challenging and complex at the beginning of the learning cycle, but as you advance, it becomes a lot more fun and addictive as you get new challenges to work on every day.
Regular training with the boxing reflex balls also increases the strength and stamina of your arms.
It also helps you upgrade your balance and footwork and improve your punching accuracy. It also allows you to get rid of the flinch reflexes and improves your body posture.
Final Words
If you are a boxer who loves his sport, then you know how much a boxing reflex ball can enhance your skills and improve your overall stance in training.
While knowing all this is easier, finding the right reflex ball takes adequate research and evaluation.
Just like how you think and decide before choosing the right punching bag for your training sessions or the suitable boxing shorts for your workout, you need to similarly analyze while selecting the boxing reflex balls for your training!
We hope that this article helps you work on your reflexes, reaction time, and hand-eye coordination and helps you reach the highest level possible, and brings finesse to your skills.