If you are a beginner boxer, you might not find the punching bag practice more interesting. 
This is because if you use heavy bags, you may have to face many complications in your body, such as spinal injuries, joint damage, and even angina pectoris, which can even lead to serious mishaps. 
So you will start to look for the best substitutes for heavy bags for your initial stage of workouts. 
To help you out, I have sorted the best alternatives for punching bags. For sure, not only the beginners, even the trained ones, will benefit from the alternatives when used in their day-to-day working sessions. Now let's find out about the alternatives. 
What Are The Alternatives For Punching Bags?
SHADOWBOXING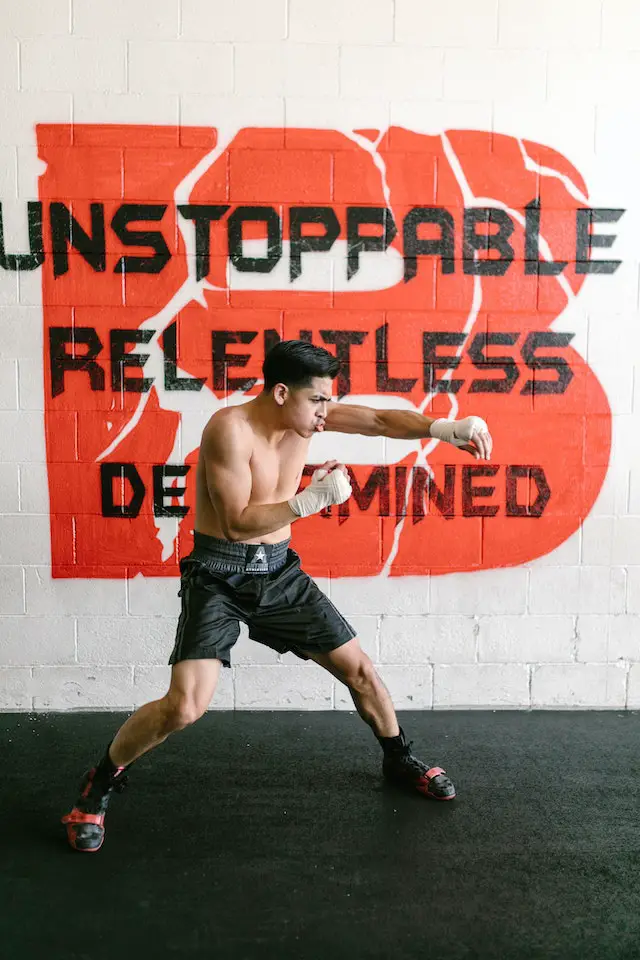 Shadowboxing is a fighting sport in which an individual just throws their punches in the air, assuming that there is an opponent. People used to prepare their muscles before training sessions. Shadow Boxing is a warm-up before engaging in boxing practices.
This gives a fighter a basic vision of what it is. Apart from boxers, other martial arts fighters also add shadowboxing to their daily routines. It is also known as air boxing; Doing this exercise for six rounds and fetching this for three more minutes gives you great results. 
USED CAR TIRES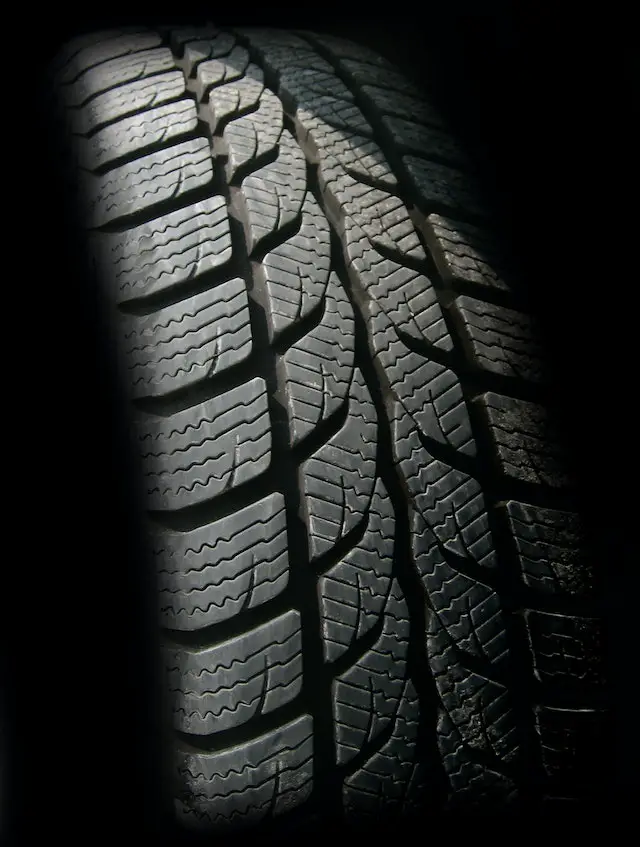 Used car tires are a brilliant substitute for a punching bag; The notable point is these tires are soft, so while you throw punches, they won't hurt your back as much. Many martial arts schools, training centers, and academies suggest these tires for their students' initial level of workout. 
Stacking six to seven tires is enough for you to build a dummy, and you can start practicing with it. Make sure that you are wearing boxing gloves while punching. Even if it's made up of rubber material, there is a possibility of hurting yourself with the sharp edges.
WRIST WEIGHTS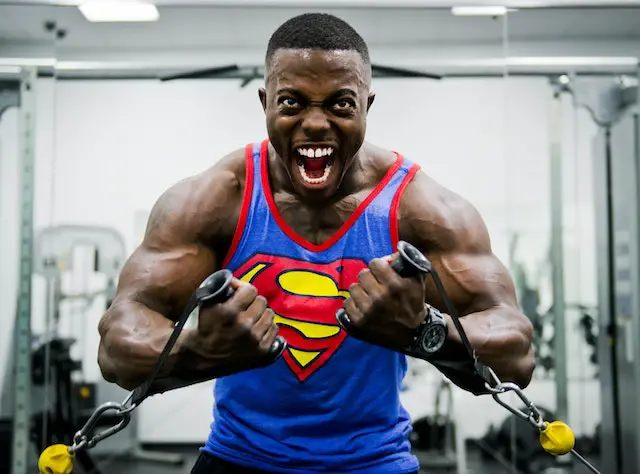 In a wrist-weight workout, you have to button up a wide band around your wrist. Wearing above three pounds of weight puts too much pressure on your shoulder, joints, and arm muscles. So be careful while choosing weights. If you combine shadow boxing with your wrist weight, the workout will increase your heartbeat rate by ten more beats for a minute.
And it also increases your oxygen level for participation in your upper body. It's becoming more beneficial while trying this with shadowboxing. It also increases your strength and stamina to the next level. It tones your body and gives you perfect structure.
FOCUS MITT
In this type of workout, athletes are expected to hit the padded target attached to gloves. Usually, this focus mitt is used in boxing and other martial arts training. One person has to hold in this workout, and athletes are expected to throw punches. You guessed right. You don't do this on your own.
Athletes have to focus more and be confident in this workout. If you're a person who spends more time than money, this workout will teach you time management. These defensive maneuvers are also incorporated in combinations.
SPARRING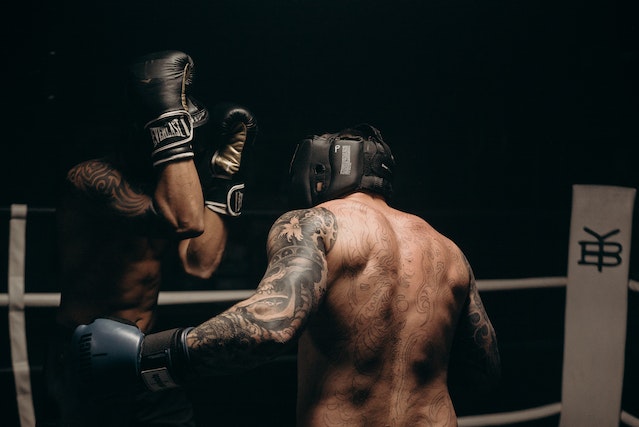 It is a dangerous activity; your trainer suggests that when you're ready physically to bear weight and ready to face an opponent. Before starting your sparring workout, make sure at least spends a few months of learning the defense.
After practicing with kick and punching statics, your sparring techniques begin. Sparring is punching each other. Sparring is found in every type of martial art. There are three types of sparring: technical, conditioned and opened sparring. 
FLOOR BAG
Boxing with floor bags is not an easy task that anyone can do. Military professionals in rough environments mostly use them. They are used in places where you couldn't easily find boxing bags. 
This bag is stuffed with sand. It's a double-layered bag that prevents sand from falling out. Comparatively, it's not as powerful as a punching bag. And a floor bag is affordable to all, so anyone can use it. 
WING CHUN DUMMY
Wing Chun dummy is an international traditional and classic equipment mostly used in the southern part of China. It's a wooden piece of athletic equipment used for all pieces of martial arts. It involves hands, body, and footwork out. But it's not as effective as other substitutes. It teaches you to fight in general.
KICK SHIELDS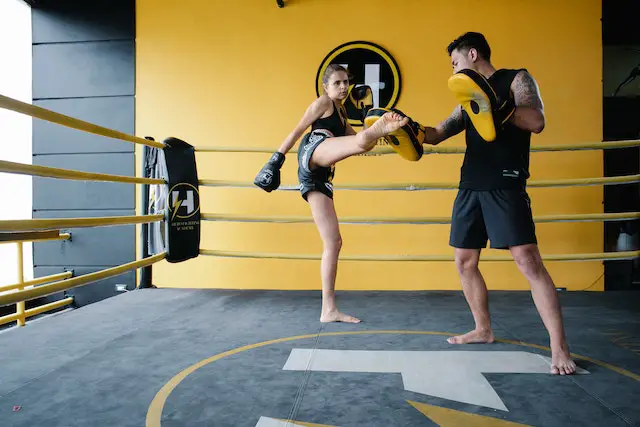 Kick shields are a padded tools for martial arts training. It ensures your kicking accuracy. The best part is it's built for your low kicks handling. It's made of high-quality material and is extremely comfortable to hold shock adsorbent. Kick shields are more expensive than others.
Conclusion
These listed suggestions are more effective and the best alternatives for punching bags. Among these, try used car tires; it is soft in the material. Also, you don't have to be dependent on anyone like kick shields and the focus mitt. 
Even in sparring, you need an opponent to train with. While working out with yourself, it's advisable to train with a wing Chung dummy, wrist weight, and shadowboxing. 
Boxing practice improves balance, strengthens your upper body and core muscles, enhances your mood swings, improves hand-eye coordination, and lastly helps you to top the game.