The word "spats" is more or less same to that of yoga pants, leggings, jogging pants, or compression pants. The difference is, "spats" is more specific in the industry of a combat sport called Jiu jitsu.
As we all know, choosing the right spats for you will effectively boost productivity and improve overall performance. After all, it is a sports gear that you use during long hours of training. So, if you do not feel comfortable wearing your spats, then it will surely affect your performance.
It is not a secret how hard it is to find the right spats for you. Hence, we have made this very helpful list of spats in different brands to cut you some slack. Without further ado, let's get into spat-haunting!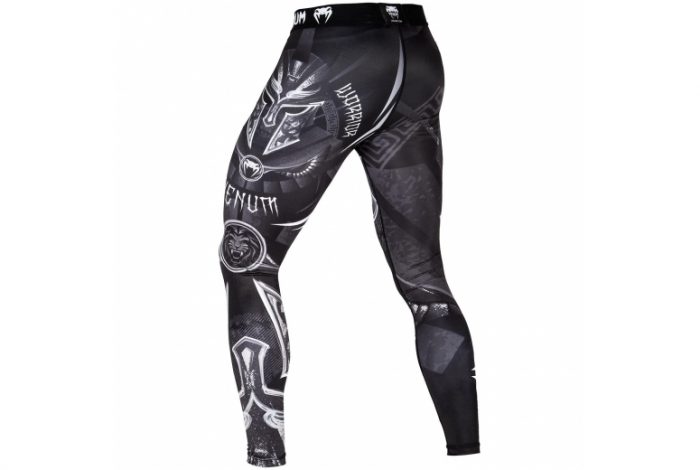 Best Jiu Jitsu Spats in 2021
Venum Gladiator 3.0 Spats
This Venum Gladiator is the most popular gear for jiu jitsu. Hence, I figured to put it first on the list.
Despite the price, the overall quality of this spats is beyond incredible. It has compression technology that is vital for jiu jitsu (or any other sports) training. It promotes blood circulation and blood flow as you work yourself up.
 Moreover, it has a drying technology which decreases the presence of moist and swear. So, if you are prone to high perspiration, then this spat will be a perfect match for you!
For the color variations and combinations, it has three available options: black & grey, black & white and black & red.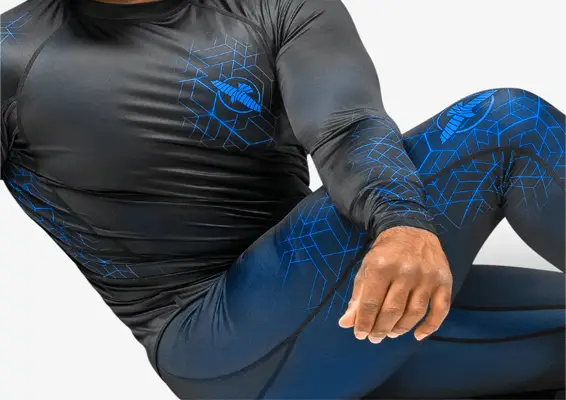 Gold BJJ Jiu Jitsu Spats – Base Layer for Gi and No-Gi Grappling – Martial Arts Pants
Next on this list is this fan-favorite spats that are equally affordable and great. Albeit its cheap price, it guarantees a high-quality spat that you can use for your workout or training.
What's great about this one is it has a dependable base layer for Gi or No-Gi. Needless to say, it is totally up to you and your preference when it comes to these things.
In terms of the quality, it is incredibly durable! If you are conscious of your gear wearing out at the knees, then this spat will solve your problem for you. Even the reinforced waistband is rigid and secured. And to tell you what, you can repeatedly wear it for a year and it still won't loosen up. It sounds amazing, right?
The high-durability of this product won't interfere with your movements – that much, I can promise you. It has a wide range of flexibility, so you can move however you want. There are no restrictions as to how big or small your executions are.
For the sake of your comfortability, they are guaranteed to be breathable and lightweight. As you might've guessed, it is super easy to clean and carry around. Plus, the compression gear is not forsaken, if any, it is one of the best there is. Not to mention the matching designs for spats and rash guards that are currently available in the market.
Raven Fightwear Men's Fire Element BJJ MMA Spats
This is quite different from the previous Raven spats collection in the past years, but for me, it is the best. Perhaps one of Raven's legacy is its longevity. So, this product will give you exactly that!
Putting aside the badass design, this sport gear is of high-quality. Generally, it is very lightweight and breathable. Hence, it can easily be put on, store, and carried around wherever you go.
It allows your body a full range of motion; hence it supports big movements such as kicking, grappling, etc. Its durability is also guaranteed with the seams that are fastened along with flatlock stitching. It sounds so promising, right?
 The seams are reinforced with flatlock stitching for durability.
Hayabusa Geo Jiu Jitsu Compression Spats
Another 100% premium spats for jiu jitsu is this Hayabusa Geo. As to say, it is a high-quality gear that you must have for your long hours of training. Plus, if you are into minimal yet splashy color designs, then this will do you just right!
Perhaps one of the most defining features of this brand is the "Geo" spats that are paired with the geo rash guard. However, you can opt to buy just either of the two – they do not come as a set.
This gear supports a full range of motion and maximum flexibility. Hence, you do not need to hold back when executing big movements because this spat will not fail you.
Furthermore, the silicone waistband is fastened securely, so you do not need to worry whether it is going to ride up or down during your game. This will also support your legs down, so it will definitely not loosen up around your ankles or wrists after some time.
As for the color variations, there are three available options: red, blue and grey color.
DRSKIN 1, 2 or 3 Pack Men's Compression Pants Tights Leggings Sports Baselayer Running Active Yoga Thermal Winter
The next item on this list may not be designed particularly for jiu jitsu or any other sports, but it can work just fine. In fact, these compression pants can perform and offer the same quality to that of jiu jitsu spats – if not, it is better than some!
For its overall quality, it provides a superb compression design, as well as breathability and comfortability. It also supports a full range of movement and promotes your body's blood circulation.
This is a multi-functional pants that can be used for a variety of sports, routines, workout, activities, and training. Imagine having an all-in-all pants, it sure sounds like a dream.
It also has a moisture absorption technology which aids your body heat and perspiration. It plays down the heat in incredibly warm conditions.
For its color variations, it is available in many options: blue, pink, yellow, black, green, among many others. In fact, these colors can be combined in one gear, too!
SHOGUN Fight Compression Pants Jiu Jitsu BJJ Spats Tights Fighting Grappling Martial Arts Muay Thai Kickboxing
Last on the list, but definitely not the least, is this Shogun Fight compression pants. This is another high-quality sport gear that you must have in your Jiu jitsu locker!
For starters, there are two available designs: 1.) the simple Tao design and 2.) the extra Koi-themed design. But let me tell you, whatever you pick among the two, it is surely a good deal! 
The sublimated graphics are printed through a dye-sublimation method. Hence, you do not have to worry about it peeling off or feeding away. It is guaranteed to stay for a long time. 
The material is made of both polyester and spandex, therefore you can expect for it to be lightweight and durable. Especially with its rubber waistband, it can easily boost comfortability and improve one's overall performance. 
Final Words
So, there you have it! I hope that this helps you in choosing the spats that best suit your liking.
At the end of the day, you need to remember that what matters most is how comfortable you are when wearing these sports gear. After all, it affects your overall performance and productivity during the training hours.