As a longtime UFC fan, I can't imagine watching a fight without Arianny Celeste's radiant smile and amazing energy. 
Whether she's introducing the fighters or hyping up the crowd, she's always an unforgettable presence in the octagon.
Arianny Celeste is a well-known model, host, and ring girl. She is best known for her work with the Ultimate Fighting Championship (UFC) and has been an integral part of the company since 2006. 
Celeste is not just a pretty face but also a talented personality who has made a significant impact on the sports industry. 
In this blog, we will discuss her career highlights, social media presence, salary and net worth, personal life, and physical appearance.
Let's fire!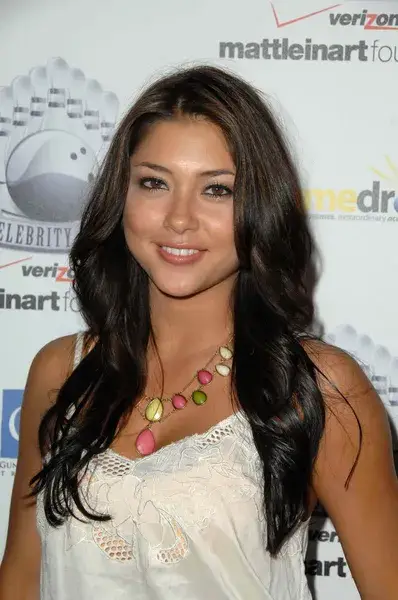 Career Highlights
Arianny Celeste started her career as a model at a young age. 
In 2006, she was hired by the UFC to be a ring girl, and this marked the beginning of her career in the sports industry. 
Her popularity soared as she became a fixture at UFC events, and she quickly became a fan favorite. 
Celeste has also appeared in various magazines, including Maxim, Sports Illustrated, and FHM.
In addition to her work with the UFC, Celeste has also hosted several TV shows and appeared in various movies. 
She has also done some voice-over work for video games such as UFC Undisputed 2010 and EA Sports UFC.
Social Media Presence
Instagram
Arianny Celeste is very active on social media, especially on Instagram, where she has over 3 million followers. 
Her Instagram account is a mix of professional photoshoots, behind-the-scenes footage of her work with the UFC, and personal photos. 
She also uses the platform to promote her various projects and sponsorships.
Facebook
Celeste's Facebook page has over 6 million followers, and she uses it to share her thoughts and opinions on various topics. 
She also posts updates on her work with the UFC, as well as links to her various projects and sponsorships.
Twitter
Arianny Celeste is also active on Twitter, where she has over 650k+ followers. She uses the platform to engage with her fans and share her thoughts on various topics. 
Celeste also posts updates on her work with the UFC, as well as links to her various projects and sponsorships.
Wikipedia
Arianny Celeste has a Wikipedia page that provides a detailed overview of her career and personal life. 
The page is regularly updated with new information and is a reliable source of information for anyone interested in learning more about her.
Salary and Net Worth
According to various sources, Arianny Celeste's net worth is estimated to be around $3 million. 
Her salary for working with the UFC is not publicly known, but it is rumored to be around $100,000 per year. 
In addition to her work with the UFC, Celeste has also made money from various sponsorships and endorsements.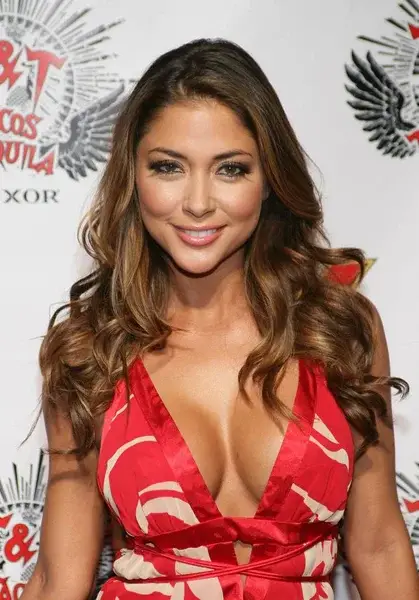 Personal Life
Relationships
Arianny Celeste has had several high-profile relationships throughout her career.
She was in a relationship with musician Praveen Chandra from 2012 to 2013, and she was also linked to NFL player Rob Gronkowski in 2016. 
Currently, Celeste is believed to be single.
Age
Arianny Celeste was born on November 12, 1985, which makes her 37 years old as of 2023. 
Despite her age, Celeste still looks as stunning as ever and continues to be a popular figure in the sports industry.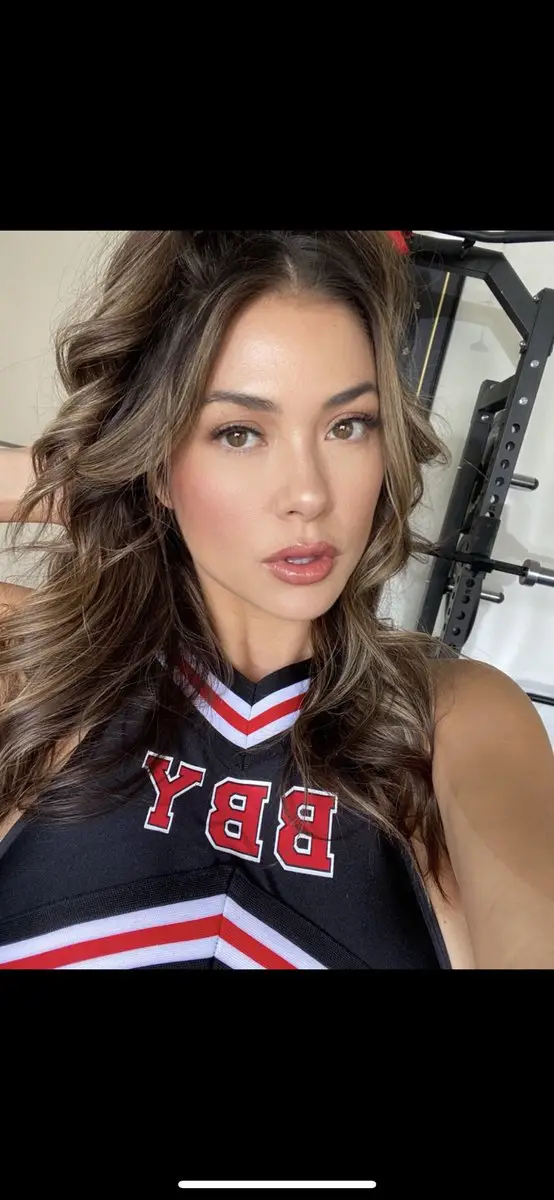 Physical Appearance
Height
Arianny Celeste is 5 feet 6 inches (1.68m) tall, which is considered to be an average height for a woman. 
Despite her height, she has a striking presence and a captivating personality that has helped her become a successful model and host.
Weight
Arianny Celeste weighs around 125 pounds (56kg), which is a healthy weight for her height. 
She takes good care of her body and has a strict fitness regimen that helps her stay in shape. 
She often shares her workouts and fitness tips on her social media platforms, inspiring her followers to lead a healthy lifestyle.
Conclusion
And with that, we come to the end of our tribute to Arianny Celeste. 
I hope that this post has given you a deeper appreciation for what makes her such a special figure in the UFC world. 
Whether you're a longtime fan or you're just discovering the sport, I encourage you to keep an eye out for Arianny the next time you tune in to a fight. 
Her unforgettable presence in the octagon is something that you won't want to miss!
Arianny Celeste has achieved great success in her career as a model, host, and ring girl. 
Her tenure of over a decade in the UFC has been accompanied by a noteworthy presence in the entertainment world.
Despite her success, Arianny Celeste remains down-to-earth and humble, which has only increased her popularity among her fans. 
Her inspiring journey and remarkable achievements serve as a testament to the power of persistence and hard work.
You can also check out another dedicated article – Carly Baker!