Depending on your objective, picking the right venum boxing glove is important. Whether it's for a competition bout, beginner training, kids sparring, or championship – there is a specific type of such that will perfectly match your goals.
One of the most highly-regarded brands of boxing gloves is the so-called Venum. And today, I will be reviewing their product lists for your own reference.
Here we have the list of Venum Boxing Gloves that you might like!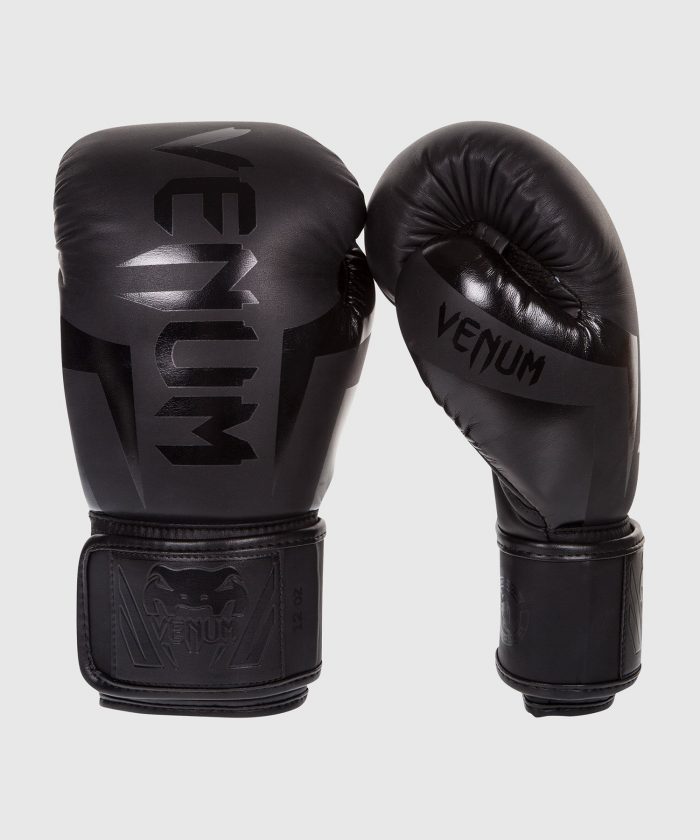 The Best Venum Boxing Gloves
Venum Elite Boxing Gloves 8.0
With this elite model of venum gloves, it provides greater foam padding than any other regular gloves. Plus, it secures your wrist stability all throughout the fight. It's great, right?
Venum Challenger 2.0 Boxing Gloves
For its price, the wrist support and soft padding provided are definitely a steal. Not to mention the venum's modern aesthetic sensibilities. Need I say more?
Venum Elite Boxing Gloves 12.0
 Next on the list is these boxing gloves that are designed for a slightly serious training. To be more specific, this is a great fit for fighters who train more than thrice a week. What's more, the design is very eye-catching.
Venum Challenger 2.0 Boxing Gloves
This boxing glove is more for casual boxers. It has enough foam padding and wrist support for less aggressive fights. However, engaging in serious sparring using this glove is a bit risky.
Venum Giant 3.0 Boxing Gloves
Here we have the Venum Giant 3.0 gloves. Overall, it has superior wrist support and great hand equipment for protection. Hence, it is perfect for those who aim to do some sparring thrice or so a week.
Venum Pro Boxing Gloves Loma Edition – Velcro – Blue/Yellow
To say the least, these boxing gloves are for the greatest champions. It has thicker padding for knuckle protection. However, it is important to take note that it is designed more for boxing and not for Muay Thai.
Things to Consider Before Buying Your Own Boxing Gloves
1. Identify the type of gloves you want
First of all, you need to identify if the boxing gloves you should buy are for beginners, kids, professionals, or etc. Furthermore, you should also know what type of sport you are venturing into because there are different gloves used for different martial arts.
2. The material it is made of
Generally, there are two materials that are commonly manufactured as boxing gloves: leather or synthetic. For leather, it obviously provides more durability and prolonged usability. While for synthetic leathers, they are less stretchable. And they are prone to luster and patina.
3. The wrist support
Obviously, when you want to strike more and harder; your boxing gloves' wrist support must be considered. This quality will determine whether your wrist is prone to injuries and wounds.
4. The padding material
This particular quality will provide your knuckles the necessary support and protection during the training. Typically, a type of foam padding is incorporated into the boxing gloves. This layered foam will protect you and your opponent during a sparring match.
This is because of the improved force dispersion that the padding can sustain. Hence, the type of padding material used in the gloves really matters.
5. The aesthetics of your liking
Of course, you should buy the boxing gloves that fit your aesthetics of liking. After all, you are the one who will spend hours of training using them.
This aspect will provide you comfort while fighting. Imagine if you use an ugly pair of boxing gloves (at least, according to your preference), it will decrease your productivity as a fighter.
Final Words
Investing in a high-quality boxing glove will save you from wrist and knuckle injuries. In the long run, it will be cost-effective and time-efficient. And here we have Venum boxing gloves, a brand that provides 100% durable and affordable boxing gloves.
Whether you are a beginner or a pro, Venum has the perfect gloves for you. And as we all know, choosing the best gloves to buy is important.
So, what are you waiting for? Add to cart the boxing gloves that match your goals and get ready to train towards perfection!