If you've watched a UFC fight, you know what it is like to have the entire arena hold its breath when two fighters lock up in the octagon. But you may not know who is giving a voice to the action in the octagon.
On every broadcast of a UFC fight, there are three experienced commentators who provide vivid analysis and interesting insight. Together, they form the iconic trio that UFC fans have come to rely on as the Voices of the Octagon.
In this article, we'll break down what makes these voices so special. We'll introduce you to each UFC commentator and talk about their backgrounds, styles, and accomplishments. We'll also explain why having three commentators at once provides such an advantageous perspective for viewers. Finally, we'll share some of our favorite moments from our favorite commentating cohort. Let's get things started!
Who Are the Top UFC Commentators?
Are you looking for the best voices to bring the UFC action to life? Look no further: we'll walk you through who the top UFC commentators are, and why they bring so much energy to the Octagon.
At the top of the list is Joe Rogan, a household name in MMA. He's known for his vigorous energy, quick wits, and depth of knowledge about every fight. As an active martial artist himself, his insight brings another layer of color to play-by-plays. Also, a hit with fans is Mike Goldberg: encyclopedic knowledge paired with his trademark enthusiasm has made him a fan favorite.
Another exciting commentator is Daniel Cormier, who not only provides great analysis but also brings his pro-fighter experience into broadcasting. While those three are formidable forces in UFC commentatorship, another notable mention goes to Jon Anik and Paul Felder—both have earned great reputations both as knowledgeable analysts, and passionate voice-over narrators of some of the greatest MMA action happening today.
Michael Bisping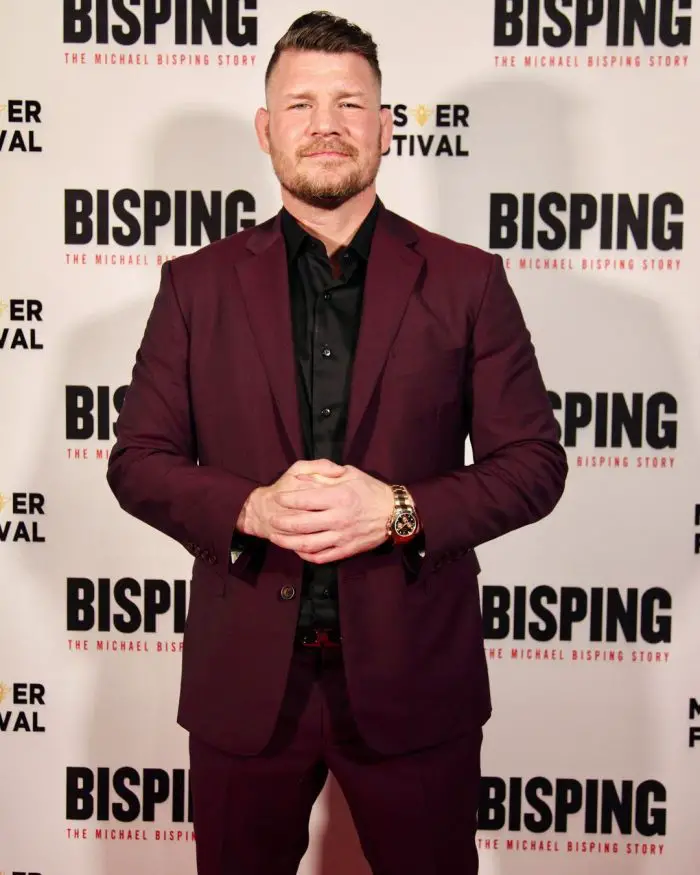 Now, I know what you're thinking. You must've been expecting Joe Rogan to be the first one on this list. However, Michael 'Count Bisping is also deserving of this spot.
Michael Bisping was born on 28 February 1979 in Akrotiri, Cyprus. He was also a UFC Middleweight title holder before. But later on, he ventured into a slightly different role in the same industry.
With his eloquence and quick wit, he easily owned the microphone as if he has been practicing with it all his life.
To be frank, he was widely known for his trash-talking abilities more than his fighting capacity. But thanks to that, he earned a good reputation in entertaining commentary roles.
In my opinion, I think that what really sets him apart from the rest of the UFC commentators is his honesty as a person. He was never known as someone who played it safe during the shows.
In fact, he always speaks his mind in the funniest way possible. He always delivers the most unexpected comments and says anything out loud without any hesitation whatsoever. Wow, right?
Who could ever forget his commentary during the Stephens Vs Rodriquez fight? As the fans started getting all worked up, he stood from his desk and started throwing a backlash at the live audience. How courageous, I must say.
All in all, he has a natural ability to be quick-witted all the while conveying his knowledge of UFC fighting. So, what's there not to love?
Joe Rogan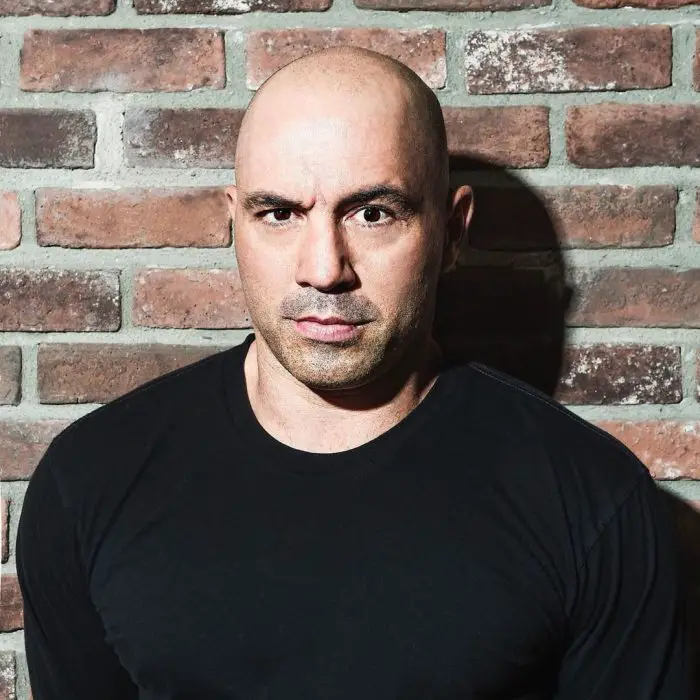 Of course, the long-time favorite commentator of the crowd has to take his spot. The one who pioneered UFC commentary in 1997. Needless to say, he is a seasoned sports analyst.
Joseph James Rogan, popularly known as Joe Rogan, was born on 11 August 1967 in New Jersey, United States. He started his career as a comedian in the Boston area.
However, he later became more known for his MMA affiliation. Hence, it started his wonderful and revolutionary career as a commentator. Sure, his comedic skills weren't put to waste at all.
With his voice alone, the entertainment glows on all sides of the octagon. His way of projecting a dramatic twist in every fight has become one of his noteworthy features as a commentator.
Aside from all the funny stunts, he is also not a slacker when it comes to MMA knowledge as he has been an avid martial arts trainee himself. As a result, he is well-respected when it comes to opinions about MMA
Lastly, I think he is one of the few UFC commentators in the industry who really takes time to engage with the audience. With that, his fan base grew even more.
Daniel Cormier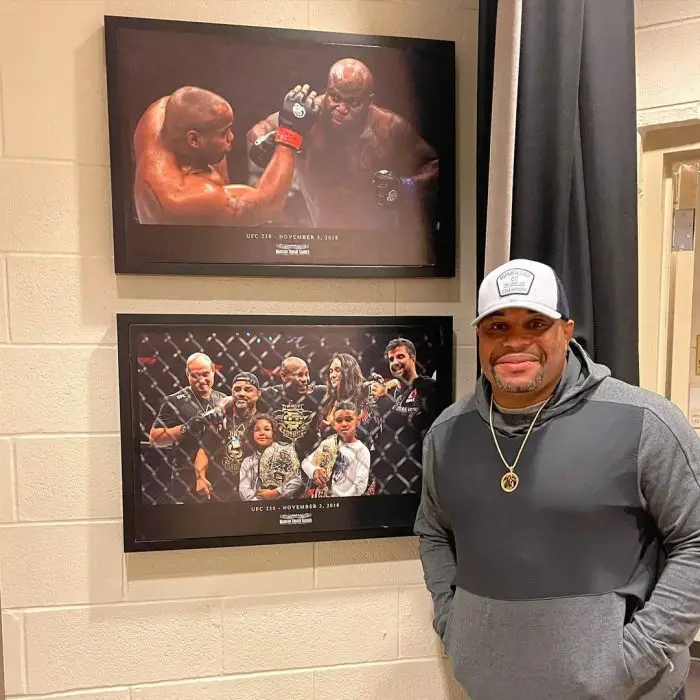 The next that we have here is no other than Daniel Cormier. And perhaps, you know him as the one of greatest MMA fighters of all time. But guess what, he is a well-rounded commentator as well!
Daniel Cormier was born on 20 March 1979 in Louisiana, United States. What you need to know about him is that he was first a US Olympic wrestler before anything else. Later on, he became the titleholder for the Strikeforce Heavyweight category.
When he signed up for UFC, he garnered two championships right away: one is the UFC Light Heavyweight belt and the other is for the Heavyweight category.
With his well-spoken façade and confidence, he easily dived into the realms of sports commentary. Plus, he has such a funny side too.
Aside from his humor, he can also offer insightful comments for the rest of the MMA audience to hear. Now, this is gold. Imagine laughing while learning at the same time. It sounds like a dream, right?
One of his iconic lines down the history of MMA is, "Thug Rose! Thug Rose!" And this incident, as you might've guessed, earned him a lot of respect and admiration. He chanted those words repeatedly to support Rose Manajunas as she ended up being the Women's Strawweight Champion.
He surely has the ability to humor us in the midst of a hectic fight. So, you wouldn't doubt why he was here on this list, right?
Jon Anik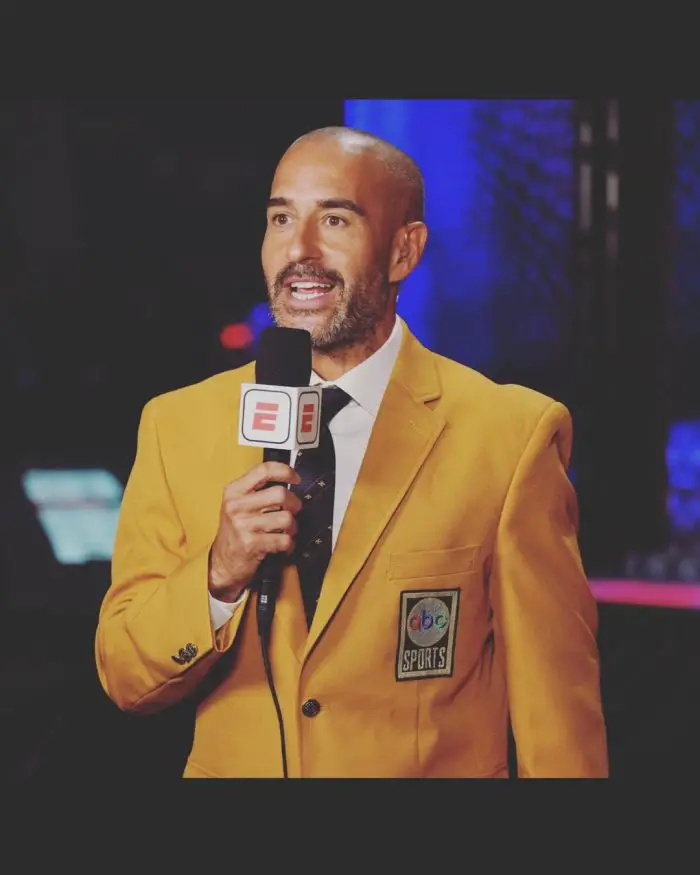 Off we go to this next UFC commentator who has also graced the octagon. Let's call him by the name Jon Anik, one of the most noteworthy UFC commentators there is.
Jon Anik was born on 3 July 1978 in Massachusetts, United States. He started his career as a TV anchor for an American cable sport called ESPN.  
The gloomy news of Mike Goldberg's retirement from the UFC opened a pleasing opportunity for him to take over as the main commentator of UFC PPV events.
With regard to his work ethic, he is a very strategic commentator who gives off reliable and analytical comments every now and then. He isn't necessarily the funniest, but his energy is over the top.
One of the most notable traits that he has is his ability to focus on his work. With that, he is surely a passionate yet entertaining commentator in the industry.
Paul Felder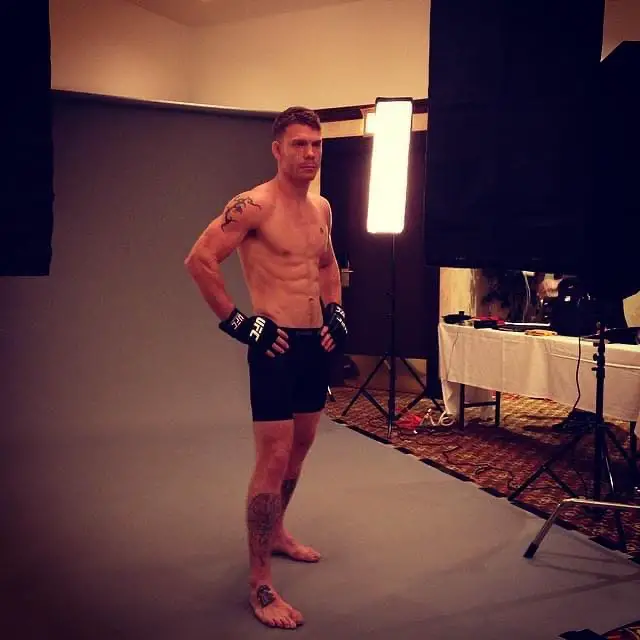 Here we have Paul Felder on the list. And him being dabbed as one of the best UFC commentators isn't that much of a surprise, am I right?
Paul Felder was born on 25 April 1984 in Pennsylvania, United States. He started his career by competing in the UFC Lightweight Division and Cage Fury Fighting Championship.
As a commentator, he is funny and quick-witted. This is very evident in how excited and eager the fans are when he is the one holding the mic.
He has a natural personality for speaking and entertaining people amidst a disastrous scene of punches and strikes.
Although his reputation is badly tarnished by his emotional encounter with Dan Hooker, he remains to be a fan favorite.
For one, it's admirable how he ever-so-often joins the commentary team when he has free time. This is especially hard on his part since he's busy training for another Octagon fight of his life.
Felder brings this energy to his commentating role which makes him popular among the UFC audience. Being a fighter himself, his insight is usually impeccable, as you'd expect. He's not been doing the job for that long (especially compared to some of the veterans on this list) so that's why he comes in at number 5 on this list of best UFC commentators.
Dominick Cruz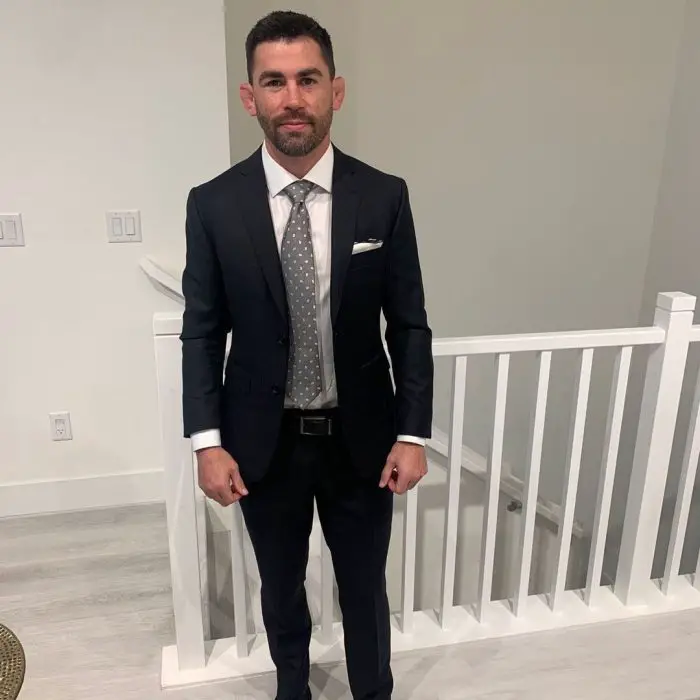 Dominick Cruz is one of the best UFC commentators. The former bantamweight champion for the company has done a fantastic job transitioning from fighting to calling fights.
Cruz's commentating style is all about analysis. Every time he speaks, you can hear his enthusiasm and passion for the sport. He breaks down every move, explaining why it works or why it doesn't when it fails. His breakdowns are so detailed, it almost feels like he's a play-by-play announcer and an analyst at the same time!
He will break down what each fighter is trying to do while making predictions on how they'll attempt to do it. When they do land something, he'll question and explain why they did what they did and receive credit for their efforts. He also shows off his knowledge of takedowns, reversals, submissions, and grappling techniques during matches in order to help viewers understand what has happened and put together some great highlights after fights are over.
Above all else, Cruz delivers excellent energy with his commentary and knows how to have fun with the broadcast—making him one of the top commentators in UFC history!
Dan Hardy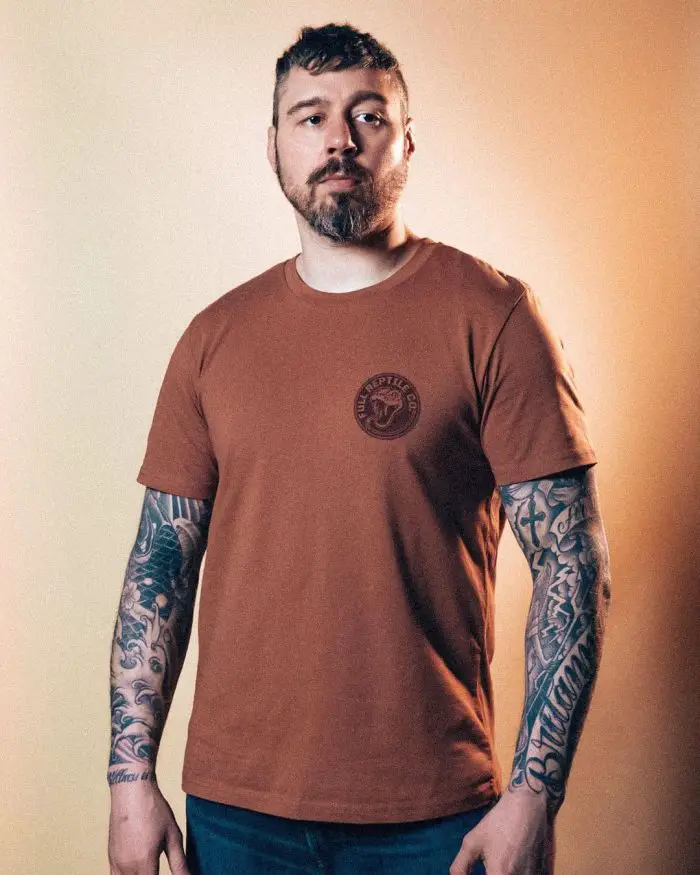 The last person to complete our list is no other than Dan Hardy. And definitely, he is last but not least.
Dan Hardy was born on 17 May 1982 in Nottingham, England. In 2004, he began his career as a professional MMA fighter. In fact, he went through a lot of cage fights in the Cage Force and Cage Warriors.
Later on, he signed up for UFC as a fighter and competed in the welterweight division. His career as a sports analyst only began when he got into the YouTube show called "Inside the Octagon."
Basically, it works just like any other commentary shows but it is only managed by two people: Dan Hardy and John Gooden. With their platform, they are able to convey an in-depth analysis and well-elaborated preview of UFC's future fights.
As for Dan Hardy, he gives most of the key fight analysis during the show. With that, we can really say that he is very attentive to details and has a sense of fighter tactics.  Plus, he doesn't just say his analysis out of nowhere, he summarizes them one by one as if teaching a lesson to a student.
What's refreshing about him is that he doesn't hesitate to convey his emotions. For instance, if something astonishing has occurred during the fight, expect to hear a massive interjection from him. Especially when a fighter gets knocked out or dropped.
With his personality, he gets compared with Joe Rogan a lot due to the similarities in their working patterns. But really, he is a unique commentator and is more than just a Joe Rogan clone.
And personally, I think his chemistry with John Gooden is also good. Hence, he was able to work and comment more effectively.
Final Words
After all, is said and done, the UFC commentators are the voices of the octagon, bringing the excitement and drama of the fight to live. They've become a major part of the UFC hype, and they've helped to bring the sport further into the mainstream.
Each commentator has his own unique ability to capture the moment and capture the intensity in the arena, no matter if it's a brawl between two heavyweights or a technical battle between two featherweights.
It's clear that the UFC commentating crew has a special place in fans' hearts, and its impact on the sport cannot be understated. Whether it's Joe Rogan, Bruce Buffer, or any of the other commentators, the fighters — and the fans — can rest assured that the performance of the commentators won't be overshadowed by the drama of the fight.