Improve your boxing skills and reaction time with the best reflex bags on the market. Check out our expert guide to find the perfect option for your training needs.
From beginners to advanced fighters, we've got you covered with our top picks for the best reflex bags for boxing. Don't settle for anything less than the best – browse our selection today.
You do not need to have an actual punching bag around because the best freestanding reflex bags are chosen specifically for you.
These are great both indoors and outdoors, and you can transport them right away without having difficulty carrying them because of their weight.
In this article, you'll find some of the best boxing reflex bags that you can use for your boxing training.
Best Reflex Bag in 2022
Ringside Cobra Reflex Free-Standing Punching Bag
The Ringside Reflex Bag is made of tough industrial quality steel alloy spring, a rapid-rebound spring for faster speed.
It is used for boxing which involves your workout and fitness concerns when punching reflex bags. 
The reflex bag is held by a solid steel body that can withstand uncompromising gym use, as the manufacturer proclaims. This reflex bag for punching is adjustable from 5 ft. to 7 ft. high.
Boxers should place it at a level where their arms feel comfortable throwing punches during their boxing sessions.
A base tank holds the steel body to keep the freestanding reflex bag still while boxing, and it can be conveniently placed wherever you need it. May it be at the gym, at home, or even at the field where you want to train for boxing.
Boxers or users will fill the base tank with either water or sand weighing 140 lbs. to reduce the reflex bag's motion of moving while throwing your punches. 
This freestanding reflex bag is perfect for your excellent cardiovascular endurance fitness boxing workout. It is quick, easy to use, and assemble, and it is also effortless to store.
However, the durability of this freestanding reflex bag is uncertain for prolonged use.
MaxxMMA Advanced Cobra Reflex Bag
The MaxxMMA Reflex Bag is an advanced model reflex bag with two bags of different sizes for your ultimate boxing workout to develop your punching accuracy and timing.
It is adjustable from 54 inches to 65 inches in height, suitable for many individuals.
Its steel rod is constructed along with high-grade PU bags with an internal bladder design. This reflex bag has a 4-speed model setting, called their "Patented Speed Adjustable Technology."
It is the only cobra bag in the market that includes reflex speed and range adjustment. 
The base that holds the steel rod can be filled with 30 lbs. of water or 55 lbs. of sand. You can even put weighted plates onto the base to make the freestanding reflex bag sturdier and steadier, avoiding movement during your boxing session.
It also includes a multifunctional core weight bag for extra stability that could also function as a workout bag.
The spring has passed the bending test, and it can bend 120,000 times. It may indicate the spring's durability; however, some parts are fragile, so you should hold back from your punches a bit to avoid them easily breaking apart.
Ringside Fitness Reflex Bag
The Ringside Fitness Reflex Bag mimics the movement of an actual opponent via the specifically placed chrome spring.
The punching bag is made from durable synthetic leather, an excellent skin for a freestanding reflex punching bag, and the inside is filled with a dense foam; pumping it in with air will not be a part of your worry.
Freestanding reflex bag users can adjust this between 49 inches to 69 inches. It also has a plastic base tank that can be filled with up to 125 lbs. of water or 240 lbs. of sand, making the freestanding reflex bag stay still while performing your boxing punches.
The base is large, which won't move as quickly as you expect. This is perfect for getting a great workout while developing your timing and accuracy for boxing since the freestanding reflex bag rotates up to 360 degrees.
The spring in this reflex bag is thick, making it durable and steady, and does not snap out easily. This will allow the bag to move and coordinate from the punches you throw. 
Novice boxers or fitness enthusiasts are the perfect fit for this fitness reflex bag, and professionals can use it too. But be extra careful with this reflex bag to avoid materials from wearing out.
Hyperflex Strike Bag
Everlast's Hyperflex Strike Bag is engineered for the ultimate agility, cardiovascular endurance, and total body conditioning intentions.
The bag is made of high-density foam, making it more challenging to punch than with air. It has a punching bag designed for quick and easy movements around the target, conditioning your leg, hand-and-eye coordination, and exercising your cardio.
It includes a high-density plastic base that can be filled with water or sand to help it stay still while in use, and it also holds the rod for the punching bag.
This bag features Everlast's Dual Hyperflex individual lock settings, which provide users the multiple settings for various workouts.
The Speed Flex setting is excellent for fast punches, combos, and reflexes. The Straight Flex setting is ideal for punching techniques, agility, footwork, defense, and timing.
Lastly, the Hyperflex setting is best for accuracy, agility, speed training, and sparring sessions for striking and defense.
Its base and neck can be locked or unlocked, and this is for the different settings they are meant to be used.
The base and the bag are of very excellent quality. But the bar that holds the bag has not been featured with premium material, thus making the durability a bit questionable.
It is recommended for use for ages eight and up, which means adults can use it too.
Everlast Reflex Bag
The Everlast Reflex Bag is intended for agility training for your boxing session. It is excellent for your upper body workout, but this is not intended for your strength training.
The freestanding punch bag is built with a rounded design that allows easy movement around the target.
At the same time, you train for your footwork drills, cardiovascular endurance, leg conditioning, and hand-and-eye coordination.
It also comes with a base that can be filled with water or sand to reduce the movement of the freestanding punching bag while boxing, but this base is a bit small.
It would be best if you hold up from giving intense punches to reduce the possibility of moving around or, worse, the bar from bending. It also has an EverFlex high-tension spring intended for quick rebounds, making it work together with the punches you throw.
This unit does not come with a lot of parts, making it very easy to assemble. The maximum adjustable height for this freestanding punch bag is 5'3″, tall enough for kids and adults to use in training. 
How to Choose Freestanding Reflex Bag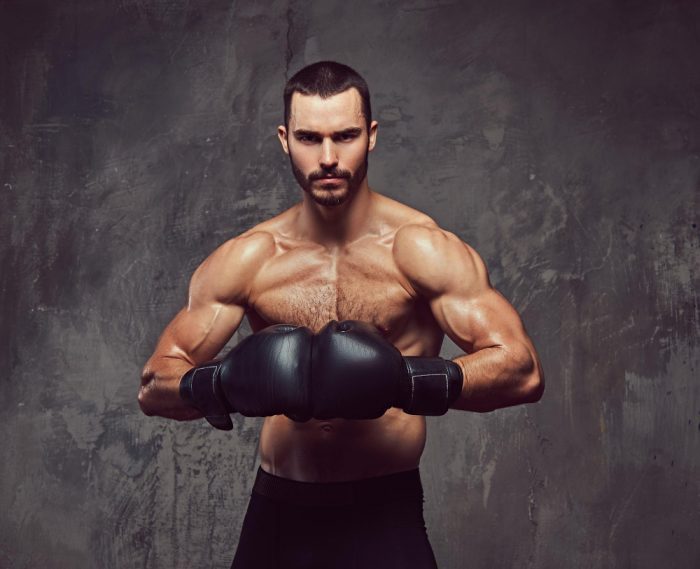 Here are the most important factors to consider when purchasing a freestanding reflex bag.
Adjustability
Children and adults can use the freestanding reflex bag. However, you cannot guarantee that people of different heights can all access the bag.
If you have an average height, it won't matter that much for the bags. But if you are either taller or shorter than the usual height, you will really need to care for the bag's height adjustability.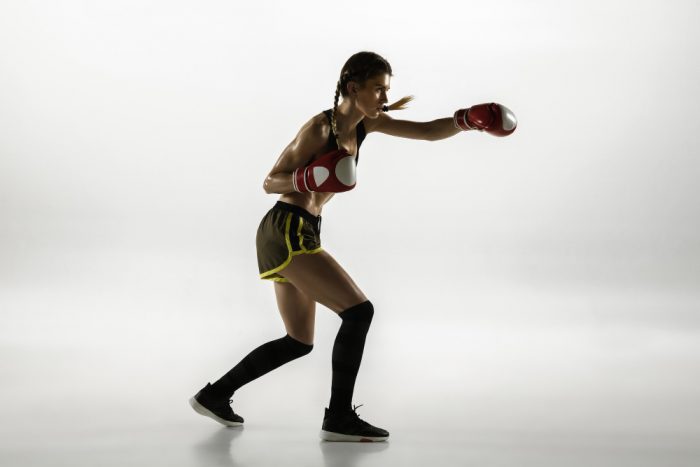 It will be inconvenient for those who cannot fit with the bag's height: it should be at the user's desired level to match their stature.
Adjusting the bag's height will make you comfortable in throwing your punches for your training.
Thus, the freestanding reflex bag's height adjustability is significant. The more users can adjust the bag at different levels will make more people work with it.
Base Capacity
The base capacity is essential for the stability of the freestanding reflex bag. It needs to be high to allow the bag to become more stable, reducing the possibility of its movement while in use. Sand or water can be used as the weight for the base.
Sand is denser than water, so if you want the base to become heavier, go for the sand. Both have different effects on the bags, so either of the two will be okay.
Quality
The overall material should be considered in choosing your best cobra bags. It is already a prevailing rule that high-quality materials will last you longer, but they can be expensive. In this case, always choose something worth the price.
Some bars can bend easily, and some bases do not have a high capacity for sand or water storage. Some bags are made with cheap quality skin, and some do not have an adjustable height.
Choose the freestanding reflex bag with a high base capacity, sturdy rod, and a foam bag instead of an inflatable one: it will not pop or deflate.
Not all products are perfect; they have their weaknesses too. Everything matters with what you prefer and what makes you comfortable once you get it on hand.
Final Words
If convenience for training is what we think about, these freestanding reflex bags are best for you. Freestanding reflex bags may be small, but they are compact and very easy to carry, which are the best factors for choosing a reflex bag as part of your boxing workout.
It can be a perfect addition to your gym and excellent training for your endurance and speed. 
Choosing the best bag is based on what you prefer, but always consider the helping factors to guide you in your decision.
Hopefully, this article opened your thoughts to the ideal freestanding reflex bag of your choice to help you with your next purchase.